Comedian Jimmy Cricket talks about virus heartbreak and socially-distanced live shows ahead of his Bridlington Spa date
Game on...Cricket is back! Comedian Jimmy Cricket, with his inimitable style of humour brings his family-friendly show, to Bridlington Spa on Sunday September 27.
Tuesday, 15th September 2020, 12:25 pm
Updated
Tuesday, 15th September 2020, 12:27 pm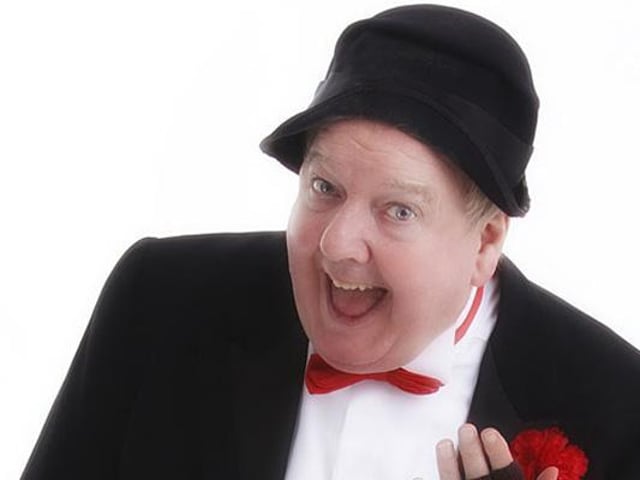 Jimmy Cricket
Jimmy Cricket is one of the UK's most-loved comedians, having made a host of televisions and radio appearances throughout the past four decades.
With his trademark wellington boots (on the wrong feet), his famous letters from his Mammy and his catchphrases of 'come closer' and 'there's more', he holds the hearts of all those that were original fans of his television and radio shows.
Jimmy has lost none of his talent or energy and his theatre shows are as hilarious as ever, winning him new fans wherever he performs to add to the legions he has amassed in his formidable career.
Jimmy said: "This virus has cost the lives of so many people and brought untold heartache and misery to their families.
"It's going to take a while for us all to get over this. Economically theatres have been hit especially hard so it's so good to Bridlington Spa opening its doors to help keep people's spirits up during these difficult times.
"You can't beat the feedback you get from a live audience and the Spa is one of my favourite Theatres. The show will follow Government guidelines. People will keep two Wellie Boot strides away from each other and even the letter from my Mammy will be disinfected. Even though there will be restrictions on numbers with seating spaced out, households will be able to sit together. I'm so looking forward to it."
Jimmy Cricket – Show comes to Bridlington Spa, South Marine Drive, Bridlington, on Sunday September 27 at 6pm.
Tickets can be purchased from the theatre ticket box office on:01262 678258 or online at bridspa.com