First look at new play These Majestic Creatures in rehearsal at Scarborough's Stephen Joseph Theatre
A new play, These Majestic Creatures, is now in rehearsal and can be seen at Scarborough's Stephen Joseph Theatre later this month.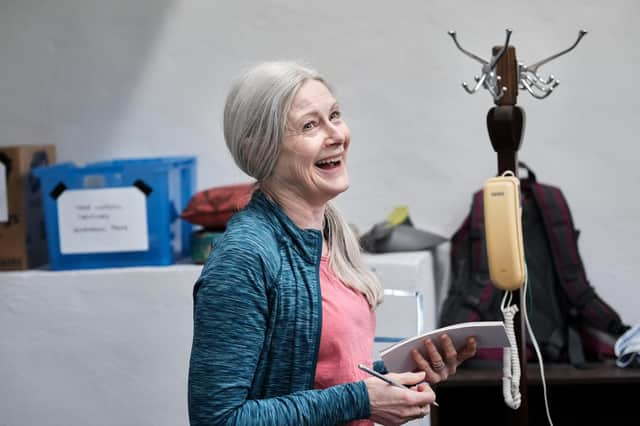 Actors Ingrid Bolton-Gabrielson and Andrina Carroll are in rehearsals with director Kash Arshad in the warm and funny Scarborough-set two-hander by new playwright Emma Geraghty.
A whale has washed up on the beach, and Max has come back to see it – or at least that's Max's story and they're sticking to it. Max's mum Pam isn't convinced.Pam still runs the B&B that has been in the Vaughan family for generations, but Max's return brings up memories that she doesn't want to deal with, especially anything to do with Pam's own mum, Edith.Max wants Pam to listen when they're talking. Pam wants to move on. And Edith? Well, we're not talking about Edith.These Majestic Creatures takes us back and forth between the past and present of the Vaughan family – relationships made of old photos, an inherited love of Strictly and insults that only a mother could throw. After all, nobody knows you like your family!
Olivier Award-nominated director Kash Arshad said: "I'm so excited to bring Emma's play to life.
"For me, These Majestic Creatures is not only a play about family and the particular bond you have with them that you have with no one else, but it's a play for Scarborough and what it means to live here, to be connected to this place and to call it home.
"Emma has written a brilliantly funny, honest and heartwarming play that I'm so excited to share."
Emma said: "I can't wait to get These Majestic Creatures in front of audiences. I've loved working with the Stephen Jospeh on this play and I especially enjoyed spending time in Scarborough while I was developing it – from working in the actual theatre to walking the North Bay avoiding eye contact with the seagulls. I'm really proud of the work we've done on it, and I am excited for people to meet Max, Edith, and Pam."
These Majestic Creatures can be seen in the McCarthy auditorium from Friday October 20 to Saturday November 4. Tickets on 01723 370541 and at www.sjt.uk.com