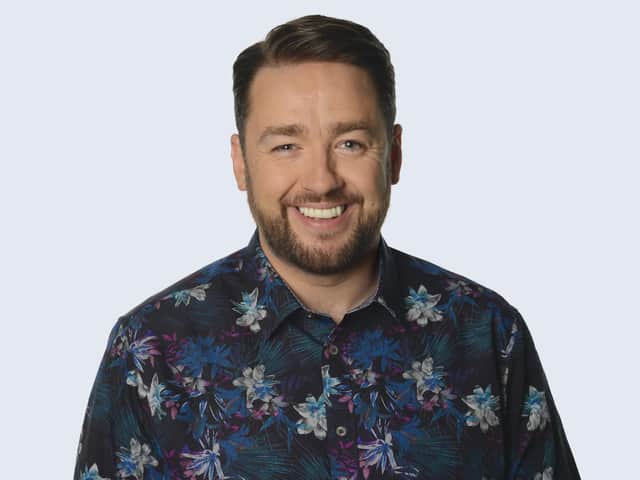 Comedian Jason Manford
With his original date in March 2022 heading to a sell-out, he will now play a second show in The South Bay venue's Grand Hall on Wednesday May 4 2022 as part of his new Like Me tour.
Jason who starred in the BBC One sitcom Scarborough and recently hosted The Royal Variety Performance is set to hit the road throughout 2021 and 2022 with his latest comic offering and is sure to be 'expert observational comedy' (The Guardian) mixed with 'comic gold' (Mail on Sunday).
Jason said: "After the fun we had on my last tour 'Muddle Class', I'm excited to get back on the road with my new stand-up show 'Like Me'. In these trying times, it's always important to be able to get away for a couple of hours and exercise the old chuckle muscle! So, I'm now coming to Scarborough for two shows in 2022, so we can have a good laugh together. See you then!"
Jason Manford is just one of a host of top comedians heading to Scarborough Spa with Sarah Millican - July 14 2022 - Jimmy Carr - July 9 2021 - Rob Brydon - October 6 2021 - and Count Arthur Strong - March 24 2022 - all set to visit on their upcoming UK Tours.
Tickets for Jason's extra show are on sale now via Scarborough Spa's website: here