More new shows are unveiled for spring at Scarborough's Stephen Joseph Theatre
More new visiting shows for the spring and early summer at Scarborough's Stephen Joseph Theatre have been announced.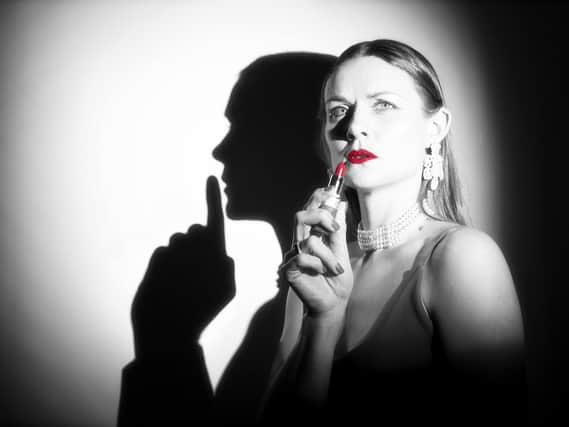 The shows, which can be seen between January and June are:
As SHE Likes It – Wednesday January 31
Kiss the Hollywood happy ending goodbye. As SHE Likes It is inspired by the story of #MeToo pioneer Patricia Douglas. A darkly comedic explosion of multimedia, verbatim, cabaret and drag.
Barrie Rutter – Shakepeare's Royals – Friday March 1:
Join Barrie Rutter to celebrate the Bard's kings and queens – their achievements, conquests and foibles – with anecdotes and memories from a career of playing and directing Shakespeare's royals.
Rutter founded Halifax-based Northern Broadsides and was its artistic director for more than 15 years. He brought many shows to the Stephen Joseph Theatre including The Merry Wives of Windsor and When We Are Married.
Lines – Saturday March 23
What connects five prisons over five decades in Uganda, Palestine and the UK? A homeowner struggling to keep ancient land. A queer woman teaching in Kampala. The son of Idi Amin's general. Lines looks through the bars of postcolonial life as told through stories in these diverging yet parallel worlds.
Flat & the Curves – Friday April 26
Thee award-winning powerhouse girl-band are back with their critically acclaimed, glittery cabaret of unbridled fun. Expect riotous original songs that address the feminine zeitgeist. Expect big voices and bold statements in an evening of hilarity and full-frontal vulgarity.
Sam Jewison in Concert – Saturday April 27:
Scarborough musician Sam returns with his acclaimed interpretation of the Great American Songbook.
Sam went to St Augustine's School and performed at the YMCA. Sam studied for six years – four as an undergraduate and two doing his master's – at Trinity Laban Conservatoire of Music and Dance in Greenwich.
His show fuses elements of jazz, classical, and popular music. Expect to hear new treatments of songs from the classic Broadway stage, Hollywood screen and golden age of American popular music.
Frozen Light: The Bar at the Edge of Time – Tuesday April 30 and Wednesday May 1
Frozen Light creates exciting and original multi-sensory theatre for audiences with profound and multiple learning disabilities and tours it to venues nationwide.
Luke Wright's Silver Jubilee – Wednesday May 15
Hang out the bunting. Over 25 years, Luke Wright has built up a reputation as one of Britain's most popular live poets. This year he tries to celebrate his jubilee but ends up taking a deep dive into himself, throwing up questions about class, privilege and his adoption.
Ria Lina: Riawakening – Wednesday June 19
In the aftermath of a global pandemic, comedian and scientist Ria Lina has had a Riawakening and sees the world differently.
In her debut tour, Ria tackles coming out of a pandemic, the new normal, divorce, dating in a new digital world, motherhood and what it really means to be a woman today.
England & Son – a one-man show where capitalism, empire, stolen youth and stolen wealth merge into the simple tale of a working-class boy – is on at the theatre on Thursday November 9.