Oh yes it is, pantotime for Berwick
Berwick and the gang are back for another year of pantomime mayhem … and someone very evil has returned to cause havoc.
Monday, 8th December 2014, 10:20 am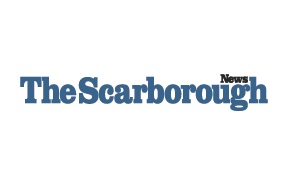 Berwick Kaler
Following on from last year's smash hit Aladdin and the Twankeys, pantomime legend Berwick Kaler return to York Theatre Royal for the 36th time.
And this year everyone's favourite leather clad, pelvis thrusting baddie David Leonard (Miss Trunchbull, Matilda, West End and Chicago, Curve Theatre) is back.
Good versus evil is put to the test when a good fairy and an evil demon fight for supremacy. The bad demon claims any human being can be corrupted; the good fairy throws down a challenge and chooses Old Mother Goose as an example of all that is good and cannot be corrupted. The evil demon sets off to prove the good fairy wrong.
So begins yet another classic panto 'tale of the unexpected', a tale to mystify your senses, a tale to tax anyone's credulity, but above all a tale that will have the whole family enthralled in a world of laughter that never ceases.
Old Mother Goose will be at York Theatre Royal until January 31.