Phoenix Nights star brings new show to Scarborough Spa - tickets on sale now
Clairvoyant, medium and psychic Clinton Baptiste, best known from Peter Kay's Phoenix Nights, has added a show at Scarborough Spa to his UK tour.
Friday, 9th April 2021, 11:59 am
Updated
Monday, 12th April 2021, 10:54 am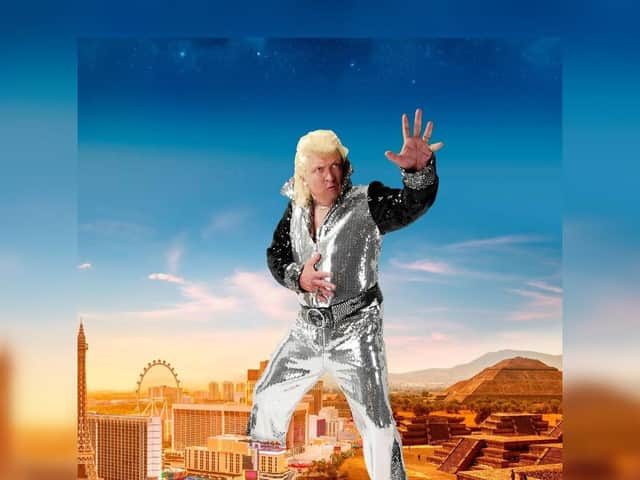 Clinton Baptiste
He will bring his new show Clinton Baptiste Goes Stratospheric to The Spa Theatre on Wednesday September 29.
Following the massive success of his last UK tour, Clinton has gone exploring stateside-where a series of shows in Vegas have lifted his celebrity status up a notch.
Hear his tales of rubbing shoulders with the hippy dippy new-agers from La La Land and how he hit the big time in Vegas with his lavish psychic show.
But a humbly spiritual man at heart, Clinton realises that sometimes all that glitters ain't gold and now returns to you, his beloved British audience to once again conjure up those pure selfless gifts he was born with.