Professional theatre company brings winter show to Whitby area
A professional theatre company in Whitby is bringing its winter show, that's toured much of England in the last two years, back home for evenings of ghostly happenings during November.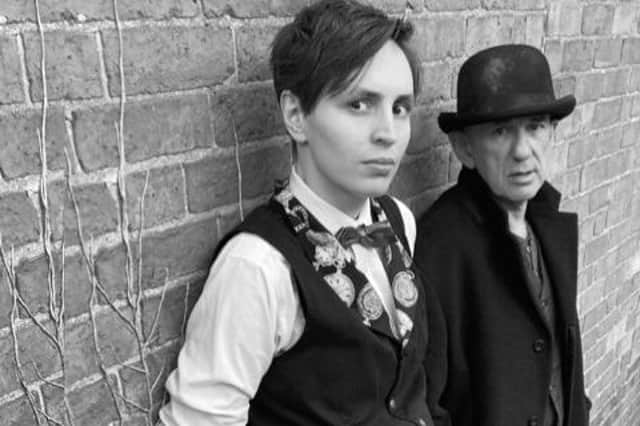 Dogwood Productions' Another Winter's Tale returns to Whitby after two sell-out shows last year - and this time squeezes in evening visits to Sleights on November 12, Goathland on November 14 and Danby on November 18, finishing with a matinee in Whitby on November 26.
It is a winter's night. The storm outside gets ever louder.
Two travelling entertainers, strangers, are trapped, not able to move on, but unwilling to stay.
Outside, a presence moves closer. Inside, they share the tales of distant times and faraway lands.
Who are they, what's their story?
Friends, innocents, showmen, or something a little more intriguing?
The show features original live music from an award-winning composer, plenty of humour and an enthralling story.
It includes shadow puppets, hand puppets, marionettes and a Kamishibai, a traditional form of Japanese street theatre.
Though it is suitable for children above eight years old, don't be fooled by the idea of puppetry.
It is a ghost story and a new scene features a Whitby ghost story.
It's a celebration of seasonal songs, including the show's own composition, released to raise funds for the Crisis at Christmas charity.
The show features Roberta Bellekom as The Stranger, recently seen playing the lead in the award-winning play, Rotterdam, also in the Whitby Trilogy during the Fish and Chips Festival and in the stage version of CBBC's Sarah and Duck.
Alastair Collingwood plays The Other Stranger.
He has written scores for the West End and numerous TV shows, including French and Saunders and How Clean is Your House.
The company has specialised in taking new writing, with trademark live music to community venues since 2016.
This year, Dogwood is trying hard to make the theatre accessible, so performances are within walking distance.
Local groups are providing the refreshments to support their fundraising, including Christmas Lights, Samaritans Christmas Shoeboxes for Children, Village in Bloom and the Next Steps mental health charity.