REVIEW: Alan Ayckbourn's 86th play 'All Lies' at the Esk Valley Theatre
The Esk Valley Theatre, located in the picturesque village of Glaisdale, eight miles west of Whitby, is presenting the world premiere production of 'All Lies' written and directed by Alan Ayckbourn.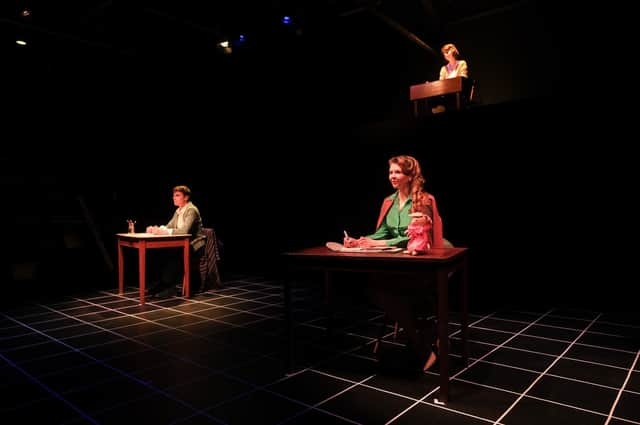 Set in 1957/1958 Alan Ayckbourn's 86th full-length produced play is exactly what the title implies…it's all lies, although the truth is in there somewhere.
Regular visitors to the North Yorkshire Moors theatre may be surprised to see an unusually sparse set, which far from detracting from the production instead allows the audience to concentrate their attention on the unfolding story and quickly develop a rapport with the characters.
At its very heart, the play is a love story, but it is built from the outset on an innocent, but rather fantastical lie.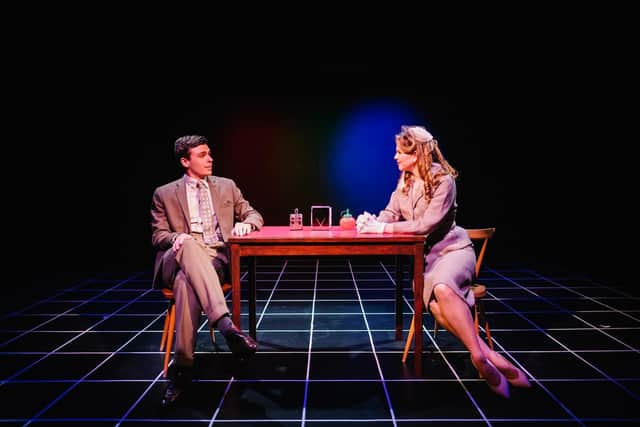 Set in an age before the internet, when fact-checking is a less complicated task, Ayckbourn's play highlights his character's readiness to accept the untruths they are told.
The three-strong cast tell much of the story as a series of monologues, largely presented as an exchange of letters between the characters.
In the story Londoner Sebastian Goodfellow, superbly brought to life by Luke Dayhill, tells what at first seems to be a rather innocent, if a little exaggerated lie in order to impress his love interest Posy Capstick, a well-spoken young lady, played with a large degree of innocence by the enchanting Saskia Strallen.
Dayhill's informal, yet engaging portrayal of lovable rogue Sebastian draws the audience into the story as they wait to discover what on earth he is going to do next.
The only thing which is certain, is that whatever else happens, the desire is that love will conquer all.
Fortunately for the audience, Ayckbourn has provided an outlet for their frustrations. Sebastian's sister, brilliantly portrayed by Rhiannon Neads with her expert sense of comic timing, exasperated sighs, and sheer frustration is a joy to watch, as she wills her brother to simply tell the truth.
Alan Ayckbourn said: "I thought I'd tell a story about the lies most of us are guilty of telling at some stage in our lives, those harmless, rather pathetic little everyday lies we tell, usually about ourselves, in order to improve our image in the eyes of someone with whom we've fallen in love in the hope they love us in return."
The world premiere production of 'All Lies' has been produced in association with the Old Laundry Theatre in Bowness-on-Windermere where the show opened to critical acclaim.
After a two week run in Bowness, the show has now been brought toThe Esk Valley Theatre, the brainchild of Sheila Carter and Mark Stratton who have brought professional performances to the North Yorkshire Moors village since 2005.
Producer Sheila Carter said: "Alan wrote a play which he thought was perfect for the Old Laundry Theatre and also the Esk Valley Theatre which are both small community theatre type venues with similar philosophies."
Delicately written and full of subtle wit and humour the play offers an engaging insight into what happens when the only words which come out of our mouth are lies, 'All lies'.
'All Lies' runs at the Esk Valley Theatre until August 27.
Tickets (£17 adults £14 under 18's) are available from the Esk Valley Theatre Box Office by calling 01947 897587.
To find out more visit www.evt.co.uk.