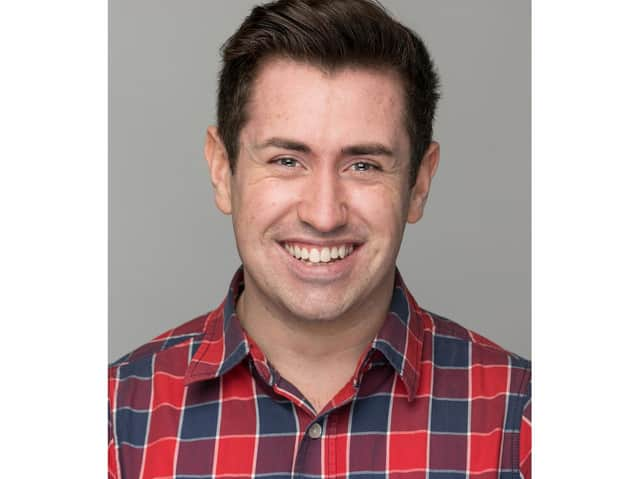 Adam Crossley
With lyrics by Stephen Schwartz, who wrote the musical Wicked, and music by Charles Strouse, Rags The Musical is set in the early 1900s and follows a Jewish immigrant named Rebecca, who arrives on Ellis Island, New York, with her son.
Rebecca has to decide whether to stay true to her heritage or give it up when her sewing and dressmaking skills guide her towards a better life.
Adam, who has returned home to Falsgrave because of the coronavirus, played one of the Americans.
"The two of them were used almost as Narrators to pass comment on the story unfolding to the audience.
"They weren't particularly nice characters but the dark undertones were hidden among their Vaudeville style presentation," said Adam.
He appeared in the original London production at the Park Theatre.
Adam went to Lindhead and Scalby schools and studied with Julie Hatton at the Hatton School of Performing Arts in Scarborough.
"I had always been interested in musical theatre but it was while I was at Hattons that I knew it was what I wanted to do," said Adam.
He appeared in Honk, We Will Rock You and Our House while at Scalby.
He studied at Bodywork Company Dance Studios in Cambridge before working on one of the biggest cruise ships – Harmony of the Sea – in the world. This included appearing in Grease.
He toured with Ray Quinn in Summer Holiday and has also appeared in the musicals Legally Blonde and Nice Work.
Adam also teaches and is at present using his bedroom as his base.
Rags The Musical is available for digital download here