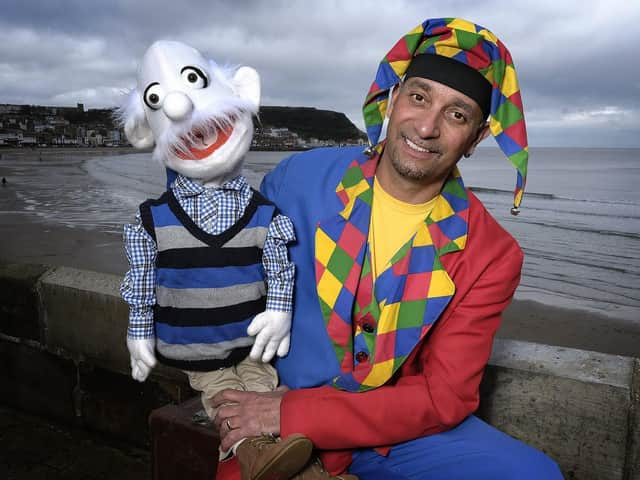 The Scarborough entertainer in summer season
With social distancing in place, the venue will be operating at a reduced capacity and the show will take place in the Edwardian style theatre instead of the Royal Hall.
Joined by his cast of friends including naughty Chuck, this exciting and colourful stage show guarantees a brilliant experience for the whole family.
Shows will take place on Sunday's at 2pm starting on August 2 and also for the first time a later show at 7pm on Wednesdays from August 5.
Magic Mike said of his return "I have been busy during lockdown keeping families entertained with activities such as hosting virtual parties online but nothing compares to performing in front of an audience and I can't wait to perform live at Bridlington Spa in August".
Mark Lonsdale, general manager, Bridlington Spa said "We're delighted to welcome Magic Mike back to the venue as part of our phased reopening.
It's important that we reintroduce entertainment into the venue in a safe way for customers, staff and performers, in what has been a challenging time for the industry.
We are currently the only venue in the region with the ability to reintroduce entertainment of this kind, and this announcement follows our introduction of twice-weekly free cinema screenings and Comeback Cabarets on a Saturday night. It's great for the residents and holidaymakers and to support the town's economy."
Tickets are priced at £7.50 and available to buy from bridspa.com by phone on 01262 678258 or in-person at Bridlington Spa.