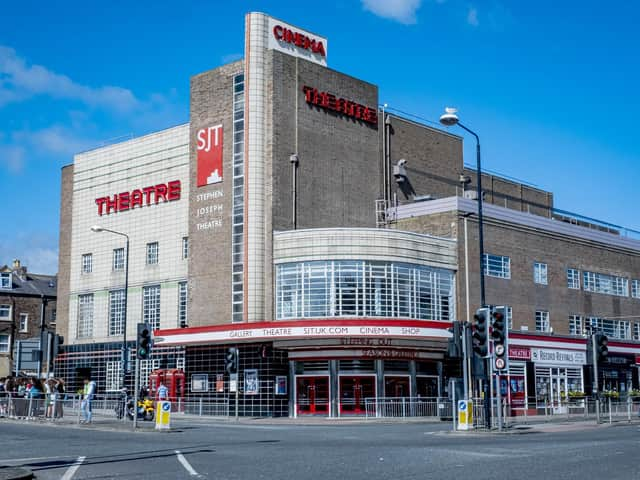 Artists have been invited to apply for £1,000 bursary
The SJT Artist Bursaries will be offered through the Scarborough Creatives group to support the freelance creative sector locally post-Covid.
The bursaries, which are aimed at allowing artists to spend time creating, learning, planning or developing, will be awarded to artists or creatives who live in the Borough of Scarborough.
The theatre's artistic director, Paul Robinson said: "We know what a tough year it has been for freelance creatives in our region and we want to do our part in helping to embed resilience in the local arts ecology with this bursary, with resources, networks and with physical space.
"This is not a hardship fund: the theare is looking to support people who have had a struggle throughout 2020: perhaps you 'fell through the cracks' for government support, or had your work cancelled.
"We would love this money to support someone who really needs it to continue to create art or develop their creativity, in whatever form that might take."
The scheme is a partnership initiated by the Stephen Joseph in association with Scarborough Creatives, supported and administered by Stephen Joseph Theatre associate company ARCADE.
ARCADE's Rach Drew said, 'We're really excited to be able to support artists in the borough in this way. We know there is a vast range of talent in the borough and we hope this grant allows at least a few artists the time to continue their practice.'
The bursaries will support activity which the applicants feel is important to the continued development of their practice, such as making, researching and developing or testing new pieces of work, developing skills, working with a mentor, getting some coaching, adapting to be Covid-safe, or fundraising.
Applications are open now and will be accepted until 15 June. The application process is simple: Applicants should send a CV (if available) to [email protected] and a statement either in writing (no more than a side of A4), or filmed or recorded (no more than five minutes long), talking about themselves and their creative practice, how they propose to spend the bursary if awarded, and how it will benefit them, their practice or organisation.
All applicants are encouraged to join the Scarborough Creatives Facebook group, although this is by no means mandatory. Membership of the group is free, and there are other benefits including regular networking opportunities.
Shortlisting of applicants for the bursaries will be completed by a panel comprising members of the Stephen Joseph and Arcade teams. Applications are particularly welcomed from artists from diverse backgrounds and/or with protected characteristics.