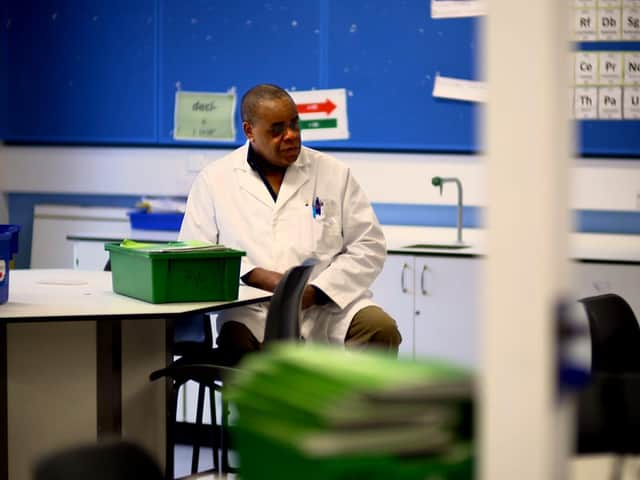 Clive Rowe stars in Cells
It has been made by the award-winning writer/director P Burton-Morgan and composer Ben Glasstone and stars Metta's patron, the Olivier award-winning Clive Rowe alongside rising star Lem Knights.
A university science lab. A kebab shop at 2am. An online gaming forum. Two strangers' lives become intertwined. Alan Bennett meets The Streets in this tender and uplifting new work, giving voice to the lives of two everyday blokes.
Metta are partnering with three major regional venues – Royal & Derngate Northampton, Queen's Theatre Hornchurch and the Stephen Joseph Theatre in Scarborough – with each partner venue hosting episodes on their websites.
The first episode will be launched on Monday April 19, with subsequent episodes released daily, and the full film will be available on Monday April 26, with the album to be released on Spotify and other digital platforms. The film, in episode form and then in its entirety will be free to all to access via YouTube with a suggested donation (£3 per episode, £10 for the whole film) – all of which will go to the three regional theatres to help support their recovery.
Paul Robinson, artistic director at the Stephen Joseph Theatre, said: ""Cells is an innovative and uplifting new musical that demonstrates the brilliant creativity of artists reacting to their circumstances.
"The Stephen Joseph is delighted to be partnering with Metta Theatre, as well as Royal & Derngate in Northampton and the Queen's Theatre in Hornchurch to present it. Any money raised from the two episodes that we're hosting will be equally split between our associate companies - Voxed, The Faction, Box of Tricks, and Arcade."