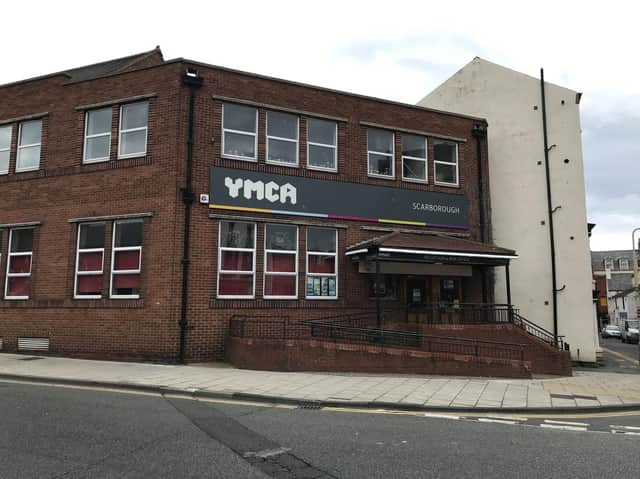 YMCA, St Thomas Street, Scarborough, reopens on Monday May 17
Tickets for the mix of musicals and concerts at the St Thomas Street theatre are on sale now.
First up is Annie Jr - presented by Y Perform - which is on Friday May 21 at 7pm and Saturday May 22 at 2pm.
Based on the popular comic strip and adapted from the Tony Award-winning Best Musical, with a beloved book and score by Tony Award winners, Thomas Meehan, Charles Strouse and Martin Charnin, Annie JR. features everyone's favorite little redhead in her very first adventure.
Annie Jr will be presented by Y Perform
With equal measures of pluck and positivity, little orphan Annie charms everyone's hearts despite a next-to-nothing start in 1930s New York City. Annie is determined to find the parents who abandoned her years ago on the doorstep of an orphanage run by the cruel Miss Hannigan.
Annie eventually foils Miss Hannigan's evil machinations, finding a new home and family in billionaire Oliver Warbucks, his personal secretary, Grace Farrell, and a lovable mutt named Sandy.
YMCA Productions presents Raise Your Voice from Monday May 31 to Friday June 4, daily at 7.30pm with a matinee on Wednesday June 2 at 2pm.
This show will be a celebration of musical theatre with highlights from Sister Act, Godspell, Joseph and the Amazing Technicolor Dreamcoat and Jesus Christ Superstar and more.
Raise Your Voice features songs from the shows
The Wizard of Oz, presented by Tom Rolfe Productions, is on Saturday June 5 at 1pm and 4pm.
Summer Showcase, presented by Y Perform, is on Friday July 2 at 7pm and Saturday July 3 at 2pm.
It's Anchors aweigh for the Gilbert and Sullivan comic opera HMS Pinafore on Sunday September 19 at 3pm.
The new touring production will be performed by West Yorkshire Savoyards.
The Wizard of Oz is on in June
#Hattons – June 26 and 27
Hattons Summer Show – August 16 to August 20
The Cloughton Rat Pack – August 21
West Yorkshire Savoyards presents the comic opera HMS Pinafore
West End Nights – August 22
175th Birthday Show – August 27 and August 28
Mr Cinders – September 2 to September 5
Wow 80's – September 17 and September 18.
Tickets for all showshere.