Still time to apply for #goggledance Scarborough – a new project from the Stephen Joseph Theatre and VOXED
Residents of Scarborough's Eastfield area are joining the first-ever #goggledance later this week – a fun, new project from the town's Stephen Joseph Theatre and VOXED.
Wednesday, 19th August 2020, 11:16 am
Updated
Wednesday, 19th August 2020, 11:20 am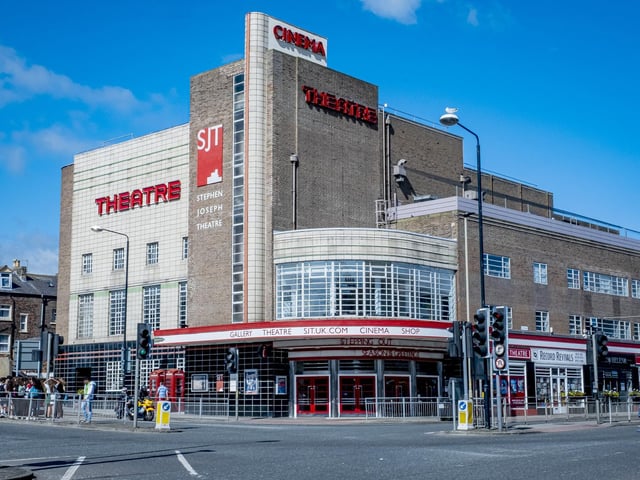 Stephen Joseph Theatre
Live performances by a professional dancer will take place outside homes in Eastfield on Satrurday August 22. The residents will film themselves watching, answering questions, as well as joining in and having a good groove. Their footage will be included in a series of short films - think Gogglebox but with dance.
The resulting films will form part of a mini-series called #goggledance Scarborough which will be released on social media by both VOXED and the Stephen Joseph Theatre throughout the autumn.
Performed in Scarborough by dancer Alethia Antonia, this is the first of many #goggledances which will take place across the UK. The project has been developed by choreographer, director and VOXED founder Wayne Parsons – and it's not too late to take part.
"We'll be staging live performances right outside people's homes in Eastfield – a personalised show for that household and their neighbours," said Wayne.
"At an agreed time, we'll turn up on their street and Alethia will perform a ten-minute piece. All they need to do is record themselves during the show – on a mobile phone is fine. They then send us their film, and we'll create short videos combining our performance with their homemade films that can be shared online.
"Everyone that applies will be included, even if they're not selected as one of the final five. Everyone will be sent a short dance to learn that has a moment at the end where each household can showcase their creative sides. These submissions will then be included in our digital distribution using the hashtag #goggledanceus.
"It should be a really fun thing to do – we're hoping people get dressed up, get creative and get dancing! The idea is to get loads of people having a boogie and sharing with their local community and their local theatre. They'll be able to showcase their talents for the world – this promises to be this year's big summer dance hit and put Scarborough moves firmly on the map!"
The Stephen Joseph Theatre's artistic director Paul Robinson said: "When Wayne first came to us with the idea for #goggledance, we knew we couldn't say no! It's one of the most innovative, inclusive and exciting dance projects we've seen in a long time. We're delighted that it's starting in Scarborough."
If you'd like to take part in #goggledance, just send an email with some information about yourself to [email protected]
The films will be released throughout the autumn on the VOXED and SJT Twitter, Instagram, Facebook, YouTube and TikTok accounts.
#goggledance in Scarborough is supported by McCain Foods.