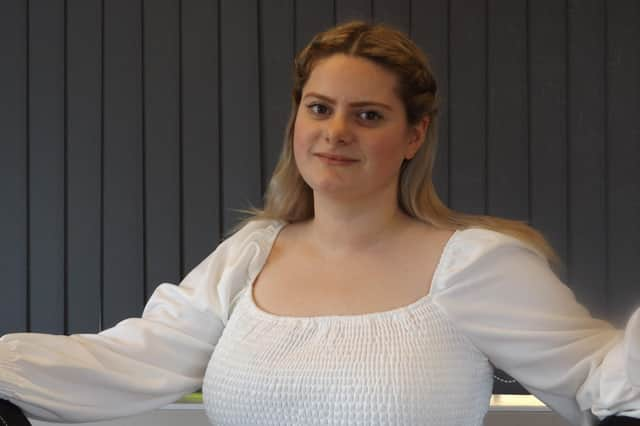 Ellie Lane was a winner in the Hull and Humber Top 30 Under 30s scheme.
Ellie Lane, who works at Bee Health, was revealed as a winner of the Hull and Humber Top 30 Under 30s scheme.
Ellie started her career at Bee Health on Carnaby Industrial Estate almost eight years ago in the purchasing department. She then progressed to the quality team where she become a QA technician.
Ellie has mentored and developed individual QA team members to become senior QA technicians.
A spokesperson said: "Ellie is always looking to improve herself, and to expand her knowledge and implement these new skills and experiences into her role and her team members.
"She has really developed the site's systems to help take the department digital.
"In January 2022, Ellie became successful in the next chapter of her career with Bee Health and achieved a new role of quality and hygiene manager."
Simon Jones, creator of the scheme, said: "I am delighted to announce this year's winners, and our class of 2022.
"This is a real celebration.
"A celebration of the contribution, hard work and success of these fantastic young people, but also a celebration of the businesses who have given opportunities to, and see value in, the region's talent.
"The volume, quality and variety of nominations this year blew me and my judges away, and in the end, we had to make some really difficult decisions."