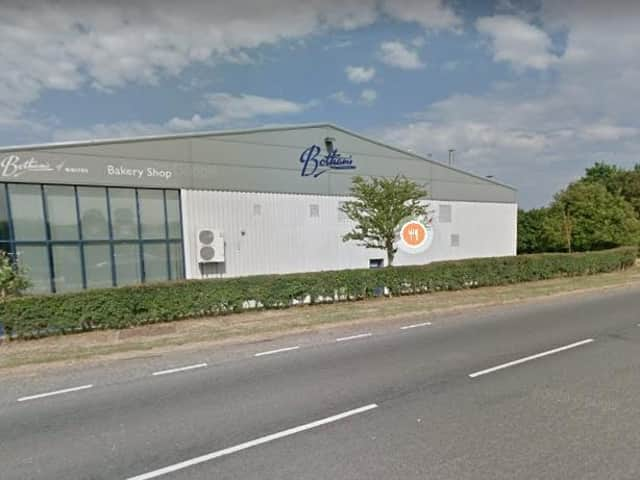 Botham's of Whitby's Enterprise Way store. picture from Google.
Botham's of Whitby, which has three venues in the town, has announced that some of its staff from one location have come into contact with someone who has tested positive for Covid-19.
The company has announced that it has now closed its Enterprise Way location, on the way out of Whitby towards Scarborough, but its two town centre stores will remain open.
A post on the company's Facebook page said: "We have learned this afternoon that some of our Enterprise Way team have been in contact with friends or relations who have tested positive for Covid-19.
"As a precautionary measure, we have decided to close our Enterprise Way shop with immediate effect.
"We want to make it clear that none of our shop team are showing any symptoms of Covid-19 or are feeling unwell, but the safety of our team and customers is of utmost importance to us.
"Our shop team members will be taking a test as a precaution.
"We hope you all understand the decision we have made and we hope to be able to welcome you to the shop once everyone has been tested and we know more."