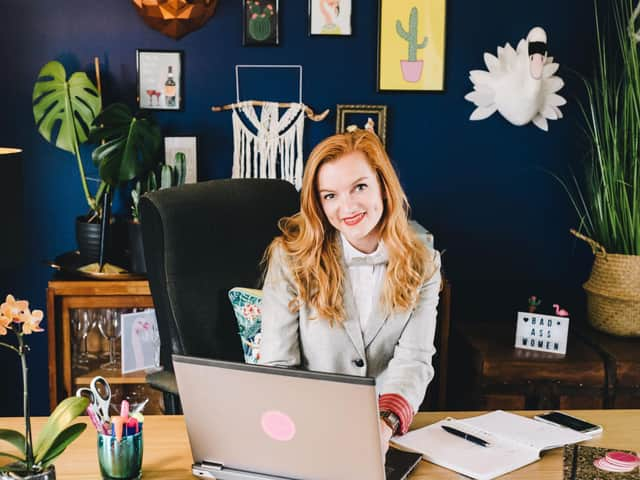 Business boss Lisa Borrie
For public-facing businesses, new health and safety measures will be the norm, and founder of So… Visualise, Lisa Borrie has devised a fun yet functional branding concept and marketing strategy to help businesses become compliant with social distancing requirements in their place of work.
Lisa said: "Businesses up and down the country will need to follow guidelines to keep staff and customers safe. However, that doesn't mean the measures have to be too clinical or bland. Our aim is to help businesses adapt with inspiring use of their own branding along with colourful and impactful industry-relevant designs that will enable such installations to be fit for purpose yet act as a positive focal point at the same time."
Ideas were brainstormed based on the theme of helping businesses requiring installations and how such equipment, such as a safety screen for example, could be transformed into a unique branding opportunity.
The campaign tagline is: 'In a World Full of Crazy' and the campaign is now being rolled out across the region. A series of marketing images have been specially designed for the campaign, featuring everyday cleaning products and other fun elements to help promote this new concept in an eye-catching, memorable way.
Lisa concluded: "Our aim is to help businesses take advantage of the fact that what needs to be put in place can be visually appealing and engaging! This concept is very adaptable and can relate to most business environments, including luxury brands."
So… Visualise has worked alongside global brands including L'Occitane, the Natural History Museum and Dominique Ansel. The business is based in Scarborough and has built up an impressive list of clients in the visual impact creation sector.