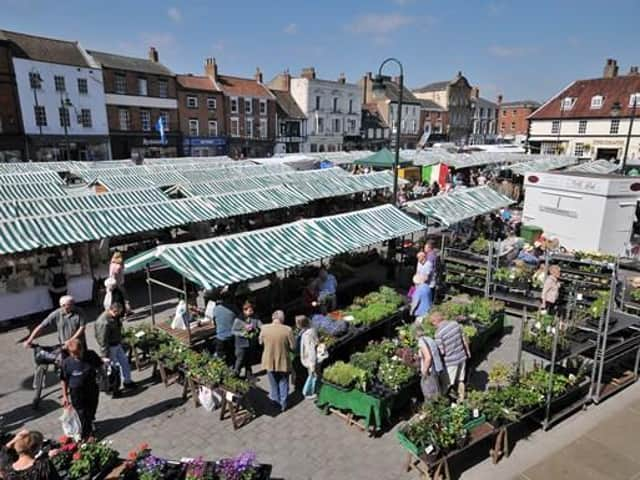 Bridlington market
East Riding of Yorkshire Council is working with traders to arrange a return for the markets it runs in Beverley and Pocklington, as well as the trader-run markets in Bridlington and Cottingham.
Yesterday, the Government announced markets could reopen from Monday June 1 as part of the latest measures to ease lockdown.
East Riding markets have been closed since March, but are now due to reopen as follows:
Pocklington Market will reopen on Tuesday June 2.
Beverley Wednesday Market on Wednesday June 3.
Bridlington Market on Wednesday June 3.
Beverley Saturday Market on Saturday June 6.
Bridlington Saturday Market on Saturday June 6.
Cottingham Market on Thursday June 11.
Both shoppers and traders will need to follow Government guidelines to maintain public safety.
There will be less stalls in each market and these will be rearranged to follow social distancing rules. Signs will be installed to remind shoppers of the two-metre rule.
Traders will also be provided with the latest Government guidance.
Councillor Jane Evison, portfolio holder for local economic growth at East Riding of Yorkshire Council, said: "I'm pleased we will be able to reopen our markets to help support our loyal traders, as this has been a very difficult time for all businesses, and also to help local residents get the food and goods they need.
"However, everyone will need to follow the Government guidance on social distancing and to follow the measures put in place on site to help keep everyone safe."