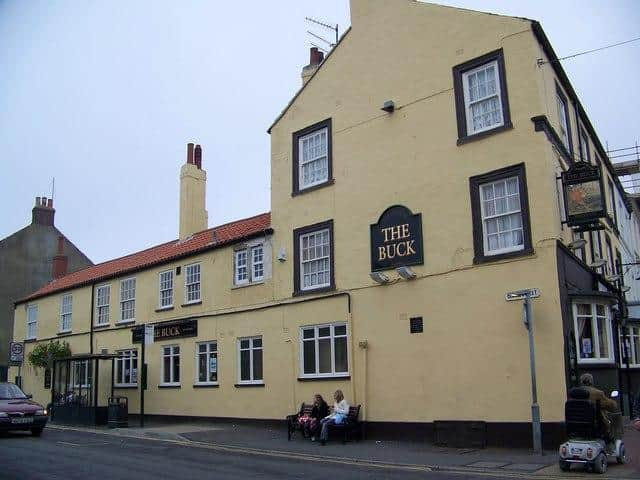 The Buck, Driffield
Rhian and Dan Livingstone, operators of The Buck Hotel organised a group called Helping Covid-19 and delivered 7,000 'request for help' leaflets locally all with Rhian's contact details on.
Support for the project launched in March soon grew and Rhian and Dan had gathered more than 150 volunteers. Driffield Town Council got wind of what they were doing and got involved by creating a website and Facebook page for their initiative.
Requests came flooding in. Everyday there six volunteers coordinated all the requests for help with ten more volunteers going shopping and more helping with dog walks. ]
Along with their team Rhian and Dan delivered 6,728 prescriptions to vulnerable people in Driffield and 120 emergency care packages for people who were running low on supplies.
They carried out more than 600 shopping trips to Tesco and Lidl for people and walked over 30 dogs a week. They also raised a massive £6,600 for local community causes and donated PPE such as head visors, masks and sanitiser to NHS and frontline staff. Their efforts did not end there, they arranged for hot meals to be delivered once a day to vulnerable people and provided mental health support over the phone to those in need, referring them to professional services where they could.
Rhian said: "We understood that lockdown would be a challenging and difficult time for many people and we wanted to help everyone get through this time by working together. Before the crisis, we were very much focused on being at the heart of the community, we're passionate about it, so we wanted to do everything in our power to help.
"We had no idea how many people we would help on that first leaflet-drop. We just thought, even if one person, contacts us, we will have made a positive difference. Our expectations were soon exceeded and we are so grateful for the generosity and solidarity of our volunteers, without whom, none of this would have been possible. Time to get voting, using the link below. Winning this award would be a fantastic way to recognise our volunteer-army, for all that they did."
The Buck Hotel voting link: https://www.surveymonkey.co.uk/r/GBPA-Community-ServicesThe Great British Pub Awards Pub Heroes recognise and reward the incredible efforts by pubs during the COVID-19 pandemic. In spite of the lockdown and being forced to close their doors, many pubs remained at the heart of their communities, providing help and support in many different ways. With more than 600 entries across fifteen categories, the shortlisted pubs will now face a public vote to be crowned overall winner.
Each winner will be offered the opportunity to submit an application for up to £10,000 each to fund a business improvement or upgrade or to put towards a community project. Additionally, Coca-Cola will fund a further £1,000 donation to a local charity or good cause supported by each of the winning pubs.