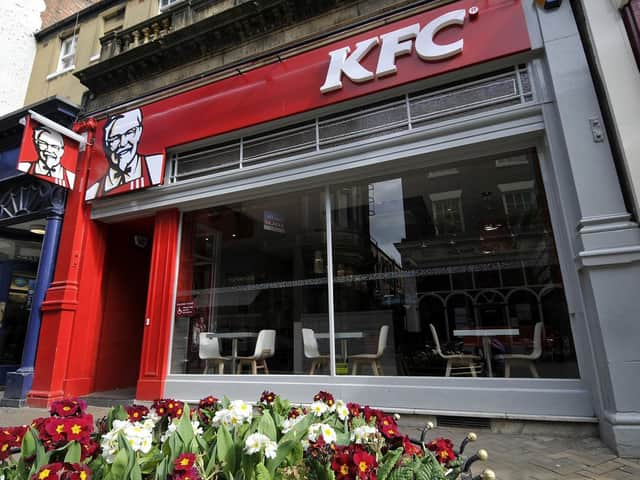 KFC, Huntriss Row, Scarborough
A statement said it's opening another 80 branches for delivery "with stringent processes and hygiene measures put in place".
It means that KFC will have around 100 open branches.
A statement on its website said: We're reopening our restaurants in a responsible way, with stringent processes and hygiene measures in place. We'll be serving a limited menu to help the smaller kitchen teams maintain social distancing.
Opening these restaurants will mean that we can continue donating food to NHS and key workers - we'll be delivering 10,000 meals a week from these restaurants in partnership with Deliveroo.
If you're keen to get your KFC fix, you can order from the reopened branches via Deliveroo, Just Eat and Uber Eats, but you can't order directly from the KFC website.
Just bear in mind that delivery via Deliveroo varies depending on how far you live from the retailer, while on Just Eat and Uber Eats it varies by restaurant.
KFC is continuing to operate a limited menu to "help keep things simple" and prevent the need for team members to cross work stations.
Staff have designated working zones two metres apart marked by tape on the floor and operating with just one person per station.
By today - Thursday April 30 - Scarborough in Huntriss Row remains closed.