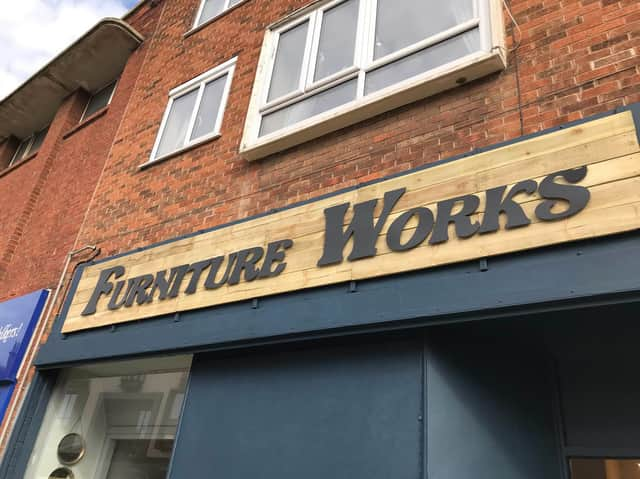 Upcycling makes a difference
Scarborough-based Futureworks NY has now opened its new furniture store, Furniture Works, in St Thomas Street.
Sales since opening have been brisk and the team are delighted with the support shown so far.
Furniture Works provides a unique retail experience as the showroom is in a spacious town centre location and the workshop is to the rear of the premises. Customers can see furniture items being skilfully restored and upcycled by the Futureworks NY team.
Sarah Thornton, co-founder of Futureworks NY, said: "We had the idea before lockdown as we needed a space to show off the creations made by our learners. Our remit includes teaching and sharing practical skills with our learners and one of the key areas is the restoration of donated furniture."
Michelle Padron-Kitching said: "We have worked very hard to transform the premises into a fantastic retail space and as we are now open to the public, we would love to see people in the shop and seeing our learners at work.
"Our learners and their mentors do an amazing job transforming tired pieces of furniture into something that can find its 'forever home'. So, we not only put our learners' skills to good use, we also prevent items heading to landfill, and provide essential quality furniture at a price people can afford."
Additional services Furniture Works include bespoke upcycling of a customer's beloved furniture items.
Furniture Works is located at 39 St Thomas Street, Scarborough, and is open Monday to Saturday from 10am to 4pm and Covid safety measures are in place.
Futureworks NY, a Community Interest Company, was founded in 2012 and helps local learners from school age upwards, enabling them to acquire life skills, confidence, practical skills and some qualifications in an environment that suits their individual requirements.