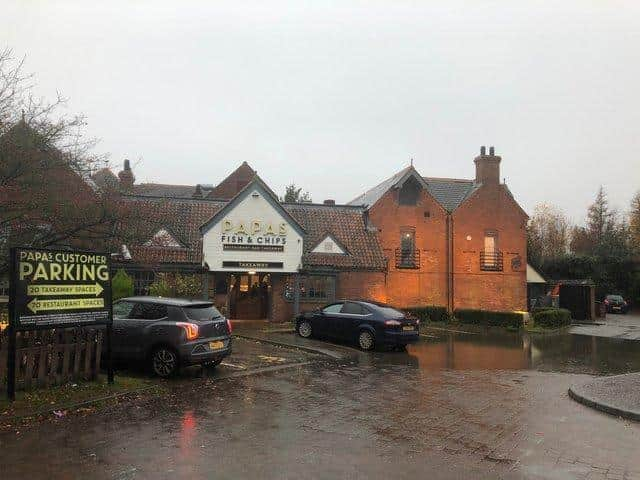 The site of the new drive-thru
The American chain will build its drive-through on the site of the former Papa's Fish and Chips building near Morrisons in Market Lane. The plan also includes a separate unit for coffee shop Costa.
In July, Scarborough Council's planning committee delayed making a decision due to fears about the potential for increases in litter, crime and traffic in the area.
On Thursday last week, the same committee met and approved the plans, which will involve demolishing the Papa's building, formerly The Scarborough public house, creating 24 new jobs in the process.
The applicant provided further information about where bins and CCTV would be located on the site.
The Highways Authority also gave more background to the committee on why it was not objecting to the plans and was not concerned about a significant increase in traffic.
Committee member Cllr Stewart Campbell said: "All the questions we had have been answered."
The plans were approved by nine votes to one, with one abstention.