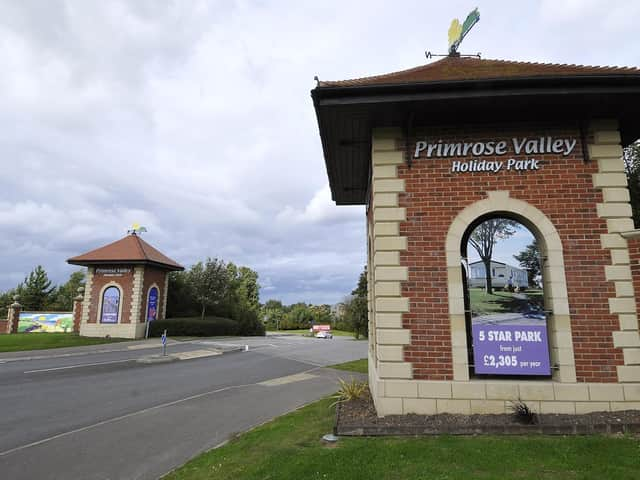 Haven holiday park at Primrose Valley
With the company preparing parks for re-opening in July, much of the Clean and Safe Charter focuses on introducing a range of measures which will help holidaymakers feel safe and secure throughout their break, including a revised and contactless check in process, increased cleaning teams on park and social distancing measures in all public places.
However, key to the new charter will be the Haven Caravan Cleanliness Guarantee, ensuring that if holiday homes are not cleaned to the new enhanced cleaning standards introduced by Haven, then guests are entitled to a full, no quibble refund.
Its parks on the coast include Primrose Valley, Filey, the Blue Dolphin, near Filey, Reighton Sands and Thornwick Bay, Flamborough.
"In light of the Coronavirus challenges we are all facing, our new Clean and Safe Charter has been designed to ensure we are protecting our guests in these uncertain times, providing reassurance that all public areas and private caravans will be scrupulously clean while adopting social distancing guidelines in all public areas," says Gerard Tempest, director of guest and proposition.
"The Clean and Safe Charter covers six key areas from the new arrival process to wayfinding around park, ordering of takeaway foods to the new cleaning processes and particularly the new Haven Caravan Cleanliness Guarantee which we believe will the new quality standard that every guest will be looking for." Tempest continues.
Haven's new cleaning standards for reopening include extending the amount of dedicated park teams focused on public areas on park as well as extending the cleaning time allotted to each individual holiday home and the usage of specialist cleaning materials known to kill viruses such as Coronavirus. Once a holiday home has been cleaned with particular attention to high touch areas such as work surfaces, handles and television remotes, it is checked by a specialist team member and then a special seal is placed across the door to show it meets Haven's new standard.
The new Haven Caravan Cleanliness Guarantee is believed to be a new feature within the caravan industry. Haven promises that if a guest enters their holiday home and finds it is not to the standard expected it will be then checked with a specialist cleaning team member. In the unlikely event it is not to the standard Haven would expect, guests have the chance to allow for a further clean and continue their holiday but with a refund for the remainder of their stay, or return home and receive a full, no quibble, refund of the remaining balance of their holiday.
"We understand that when staying away from home for the first time since the Coronavirus pandemic affected this country, that people will be wanting to ensure that anywhere they stay meets high hygiene standards," said Tempest.
We agree that this should be a standard requirement and have every faith in our ability to keep our guests safe and secure. Our guests can feel reassured that when they are on our parks, we will do our utmost that their only concerns should be what takeaway to choose or factor sunscreen to wear!"
Haven continues to offer its Coronavirus Book with Confidence Guarantee across all 2020 and 2021 bookings whereby all guests are able to cancel their holiday between 28 days and three days prior to their arrival at no cost and receive a full refund.