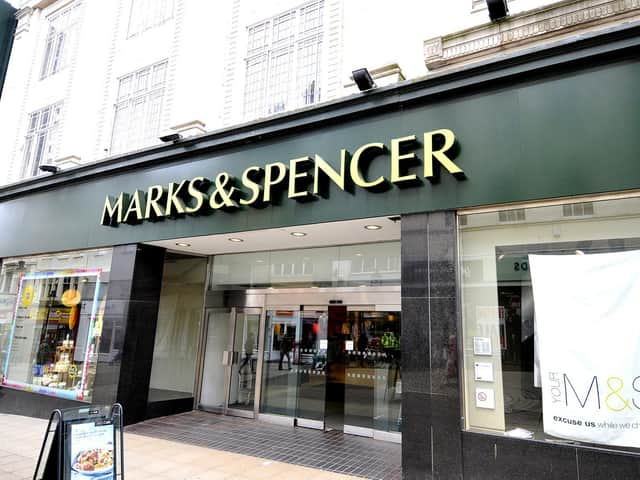 Marks & Spencer in Scarborough
It said the coronavirus pandemic had made it clear there had been a "material shift in trade".
In-store sales of clothing and home goods were "well below" last year although online and home deliveries were strong.
M&S said it hoped a "significant proportion" of the cuts - about a 10th of its workforce - will be voluntary redundancy and early retirement.
In a statement, M&S said it was "too early to predict with precision where a new post-Covid sales mix will settle. We must now act to reflect this change".
But the retailer said operating during the pandemic had showed it could work "more flexibly and productively", with more staff multi-tasking and moving between food, clothing and home departments.
M&S said total sales in its hard-hit clothing and home arm plunged 29.9% in the eight weeks since shops reopened, with store sales tumbling 47.9% and online surging 39.2%.
M&S has a store in Westborough, Scarborough.