The Shop at SJT reopens as performances return to Scarborough theatre
The Shop at the SJT will open its doors once again from Tuesday May 18 in time for the re-opening of the Stephen Joseph Theatre.
Monday, 26th April 2021, 9:32 am
Updated
Monday, 26th April 2021, 9:34 am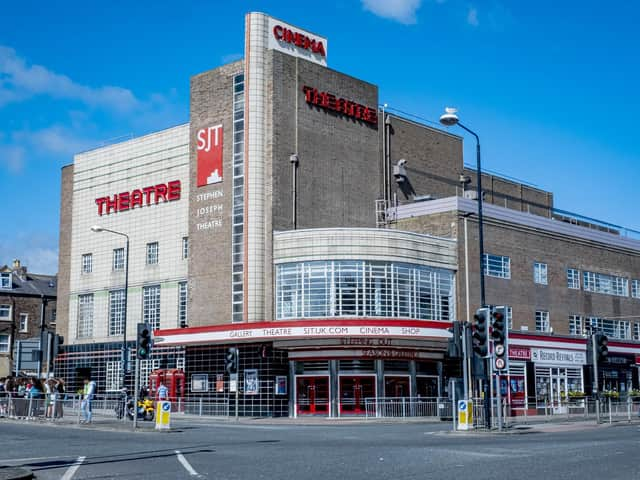 The Shop at the SJT
The Shop at the SJT, based in the main foyer of the theatre, will welcome gift-seekers and craft-lovers with a clutch of new makers who will be selling their handmade creations at this special location.
Lynne Arnison, chairperson of the Shop at the SJT, which is a cooperative, said: "We are so delighted to be opening again as the Stephen Joseph Theatre opens again with The Greatest Play In The History Of The World.
"Shop at the SJT will be open for audience members and other visitors to have a Covid-19 Secure browse of our unique selection of gifts and hand-crafted specialities."
Shop at the SJT includes handmade items, cards, and creations from a host of local makers and had to close temporarily due to the Covid-19 Pandemic.
Lynne said: "We are so looking forward to being able to safely reopen and with some new local talent, too. Of course, we have our regular creators too who've been busy at their craft tables during the shop's temporary closure."
The Stephen Joseph Theatre has announced its spring and summer programme and the shop will be open before and after most performances.