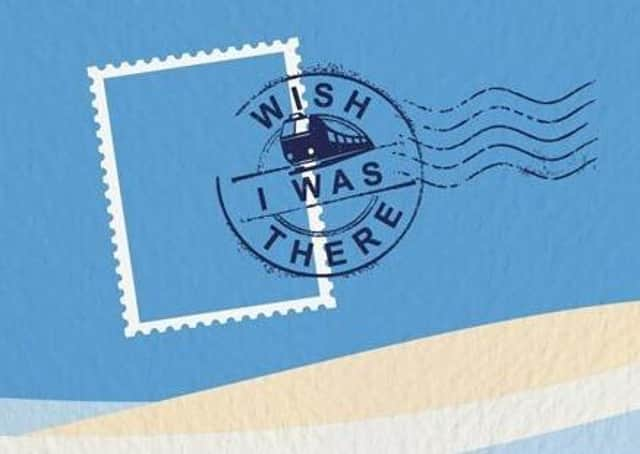 The Network Rail competition is open to art students across the UK, aged 18 or over.
The competition titled 'Wish I Was There' invites art students from across Britain to create and submit pieces of artwork that conjures up images of the places that they have been looking forward to visiting – whether it be a town, city or beach, a shopping street or even just a pub or a park – a place that means something special to them.
The eventual winners could even feature in exhibitions nationwide and receive £2,500 for exclusive user rights.
Sir Peter Hendy CBE, chair of Network Rail said: "The railway, from the very beginning, has been an integral part of bringing people and places together. From visiting family and friends, to that cherished day trip to the seaside. It gives us access to places that we might not otherwise have gone to. We all have those special places that we like to visit by train and that is something we have all missed in the last year.
"That is why we are inviting the UK's next generation of artists to bring this to life, by creating images that capture and celebrate the journeys we're all looking forward to making when we can.
"The railway has a long history of creating works of art to promote the destinations that people could travel to by train, and the art submitted through this competition will become part of that history, documenting what has been an unprecedented time for all of us."
The competition is open to art students across the UK, aged 18 or over.
Up to 100 submissions will be selected and will be exhibited this summer at major mainline stations across the country beginning at London's Waterloo station in July.
There will also be a chance that some of the works will also be displayed on large-scale digital screens at 20 of the biggest mainline stations in the country.
The deadline for submissions is Sunday, May 16 and it is expected the judging will take place in June.
Students can find more information by visiting www.wishiwasthere.love/