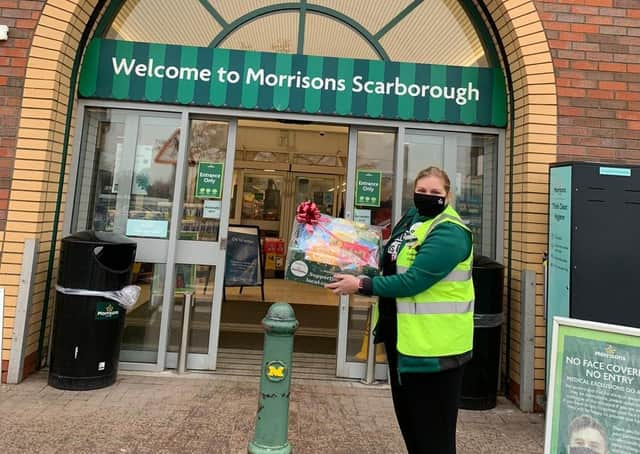 Ellie Waite, community champion at Morrisons Eastfield, delivered the books to St George's RC Primary School.
The donations was made in partnership with the National Literacy Trust (NLT).
Ellie Waite, community champion from the Morrisons store in Eastfield, delivered the books to the school.
Ellie said: "I'm so proud to be helping children in my community through this donation of books.
"We are living through challenging times and I hope these stories will give children at St George's School some fun and enjoyment."
St George's is one of 497 schools across the UK that has received one of the book bundles which includes The Extraordinary Life of Amelia Earhart by Sheila Kanani and The Racehorse Who Learned to Dance by Clare Balding.
The donation comes after a recent study conducted by the trust showed that reading has provided a vital refuge for children during the ongoing lockdowns.
Around 59% of children stated in a survey that reading during lockdown made them feel better.
Jonathan Douglas CBE, chief executive of the NLT said: "Books have the power to change children's life stories and the books provided through this initiative will also provide inspiration during this time of uncertainty."