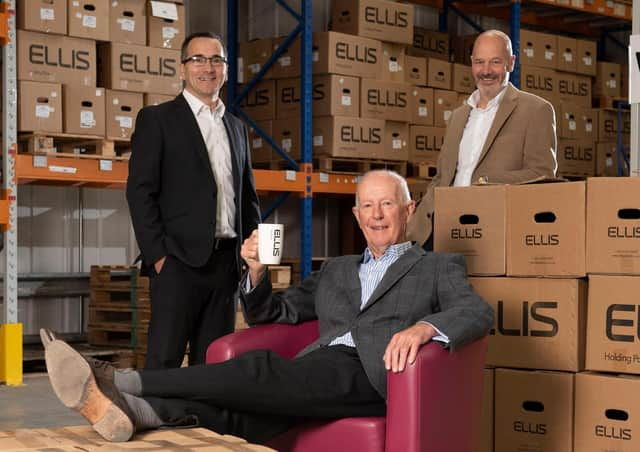 Richard Shaw, Chris Calvert and Danny Macfarlane at Ellis Patents.
Mr Calvert, along with a group of shareholders consisting of family, business and cricket-playing friends, bought Ellis Patents from former RAF bomber pilot Arthur Ellis on his retirement in 1987.
They moved the plastic injection moulding and mould tool-making business, which they'd owned since 1977 from Walkern, near Stevenage, to the site in Rillington.
During his 43 years with the company, Chris has served as both managing director (1977 to 2001) and chairman (2001 to 2020).
Mr Calvert will be replaced as chairman by current managing director Richard Shaw who is stepping back from day-to-day involvement after 19 years at the helm.
The new managing director will be Danny Macfarlane who has been at Ellis since 2003.
Mr Calvert said: "I was born and grew up in the Yorkshire Dales and coming back to live and work in the county was one of my ambitions. Buying Ellis Patents in 1987 saw this ambition realised.
"At the time we bought a business with a broad base of regional electric customers and undertook the opportunity to design and develop new products for them; so to be retiring 33 years later, having achieved so much, shows what a wonderful move it was."