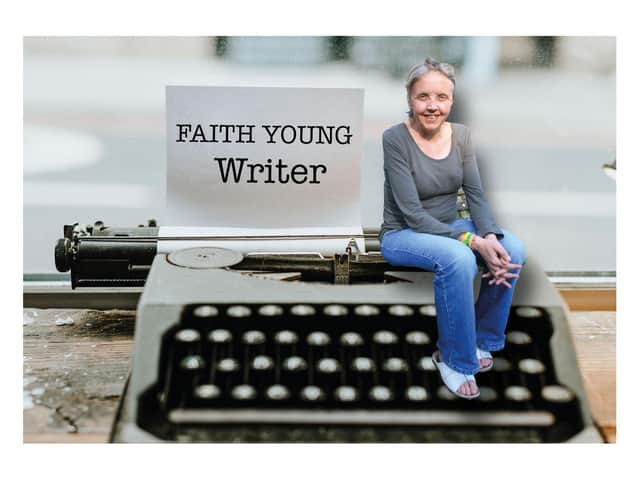 She has teamed up with a graphic designer
Faith Young Writer and Jae Bostock graphic designer arranged a skills exchange meaning no money exchanged hands yet both businesses benefited from the talents of the other.
Faith, who lives and works in Scarborough, said: "In the middle of March, the Covid-19 situation escalated rapidly and being self-employed, this had considerable impact on my business, and I know many other people are in the same boat.
"I wrote a blog about it and shared it on LinkedIn, suggesting local businesses offer a skills exchange for an hour or two, meaning at least businesses were kept ticking over and creative.
"The article has had over 800 views and Jae offered to exchange her design talents for my copywriting ones."
Jae said: "I saw the article on LinkedIn and Faith and I have exchanged details and information. I came up with several designs for Faith's business and in exchange, Faith has written a testimonial, will write some content for my website and has shared our work on social media.
"I have a number of local and regional clients and working with independent businesses means each one is different with their own unique services and products."
Jae has designed for a number of local businesses including Toy Toy Jac, GWD Painter and Decorator and Thistledown Flowers, while Faith helps a number of clients with their blogs, websites and PR.