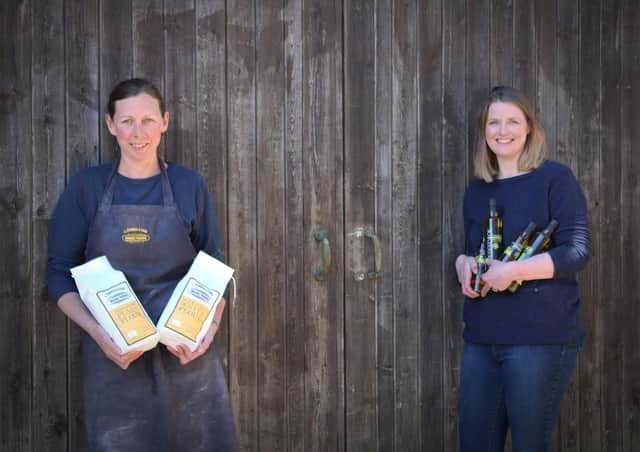 Kate Stringer and Jennie Palmer are pictured with some of the bundle products on offer.
Inspired by the increase in home baking during the lockdown, the team at a North Yorkshire rapeseed oil business has launched a range of themed bundles.
Yorkshire Rapeseed Oil has introduced four bundles to its range of oils, dressings and condiments, including a bread making and baking bundle in collaboration with fellow Yorkshire Wolds farmers Mike and Kate Stringer from J Stringer and Sons.
The firm's marketing manager Jennie Palmer said: "Shows, markets and food festivals are an important source of revenue for artisan businesses like ours, so we have increased our online offering in order to satisfy our customers' needs and to help secure our post coronavirus future.
"We have introduced a way to beat the supermarket queues and provide inspiration for home cooking with all the family, all delivered direct to your door."