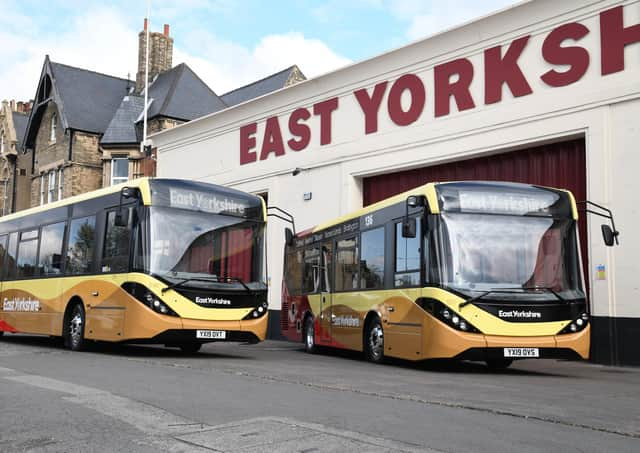 The East Yorkshire bus service to Flamborough will run until October 31.
Hull-based bus company East Yorkshire will run the new service to the village from Sunday (April 18).
Service 14, which links Bridlington, Sewerby Hall, Flamborough and North Landing, will be hourly during the day and run every Sunday until October 31.
The improved service will complement the company's popular Beachcomber Blue open top buses, which run between Bridlington and Flamborough during weekends and school holidays from Saturday, April 17 until October 31.
East Yorkshire's Area Director, Ben Gilligan, said that launching the new summer Sunday buses was in response to the area's increasing popularity with visitors. He said: "Flamborough is a spectacular place to visit, and since launching our open top buses in the area a few years ago, we've seen more and more people travelling there.
"There are so many attractions around the headland, from Sewerby Hall to the lighthouse, and people are flocking to spend time there.
"The new Sunday service will give more travel options for tourists and local residents alike."
People can find out more about the service at eastyorkshirebuses.co.uk or via the East Yorkshire Buses app.