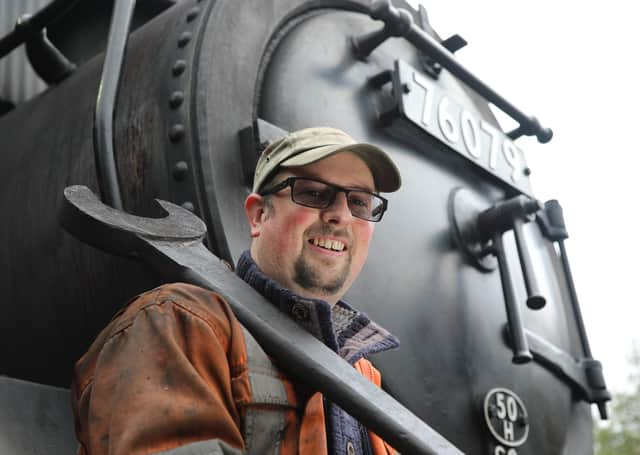 Traction and rolling stock manager Piglet joined North Yorkshire Moors Railway as an apprentice in 1996.
It's the heritage railway's latest such opening – 25 years after traction and rolling stock manager Piglet, joined as a fresh-faced 16-year-old engineering maintenance apprentice in December 1996.
Piglet has worked at the NYMR ever since; he was promoted to foreman in 2007, then became depot manager in 2016, and finally traction and rolling stock manager in 2017.
He said: "The key benefits (of an apprenticeship) for me were it gave me immediate income and freedom.
"I was itching for freedom, and I was able to buy a motorbike only a few months after starting my apprenticeship.
"It also gave me the skillset to get to grips with my trade, gave me more 'life skills', and allowed me to progress – here I am, 25 years later, in a senior management role.
"Just because you're an apprentice doesn't mean you can't climb the ladder of promotion – you don't have to go to university to end up as a senior manager if you can prove your worth."
For more information on the apprenticeship vacancy with NYMR, or to apply, go to www.nymr.co.uk/apprenticeship-heritage-mechanical-engineer.