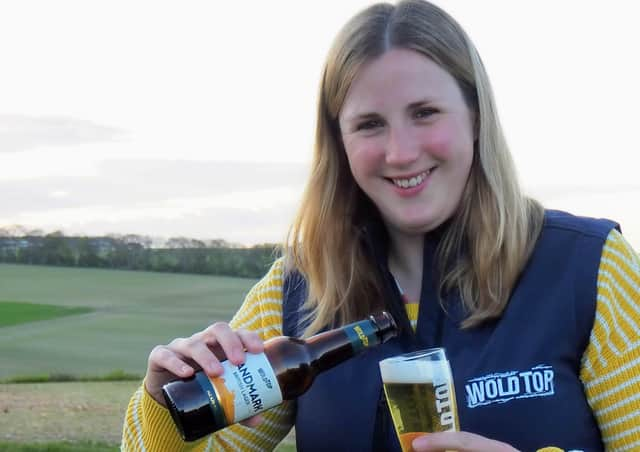 Kate Balchin with Wold Top Brewery's new Landmark Lager.
A Yorkshire Wolds brewery has added a bottled lager to its range in response to customer demand.
Further to the successful launch of its keg version last year, the team at Hunmanby based Wold Top Brewery have launched Landmark Lager (4.2% ABV) in a 330ml bottle.
The lager, the first the farm based brewery has produced since it was founded in 2003, is made from home grown and locally malted barley, water from the farm's borehole and British and European hops.
Brewery Manager Alex Balchin said: "For those of you who have asked us to produce a British lager and more gluten free beers we're delighted to have combined both in our first finely crafted British lager. Notes of honey, herbs and lemon, together with lightly toasted malts, make this a cool, crisp and refreshing brew that is perfect for barbecues."