Major scheme on way for Scarborough and Whitby if £25m Town Fund bid approved
A national maritime training centre in Whitby and an extensive walking and cycle network across Scarborough are just two of the projects earmarked as part of a potential £50m regeneration scheme across the towns.
By
Carl Gavaghan, Local Democracy Reporting Service
Monday, 28th September 2020, 12:11 pm
Updated
Monday, 28th September 2020, 12:14 pm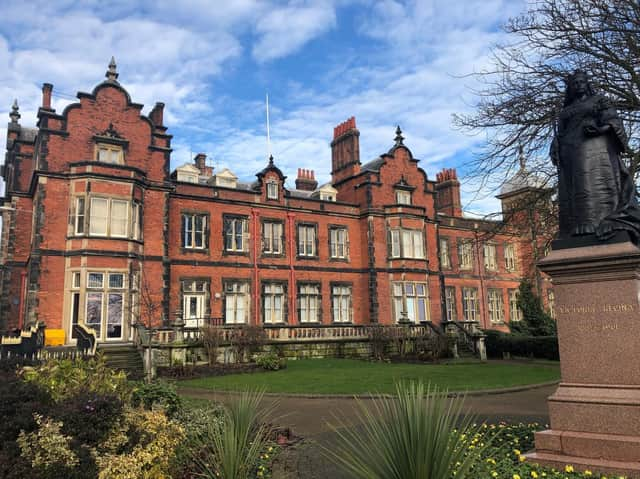 Scarborough Town Hall.
Scarborough Council is applying for up to £25m in funding from the Government's Town Fund, which is pumping £2.5bn into places across the country that are in danger of being "left behind" economically.
The funding bid will be submitted next month with a decision due in early 2021.
Last week, Scarborough and Whitby were given £750,000 and £500,000 respectively from an £80m pot to move forward with projects as they wait to find out if they have been successful in getting the whole of the funding.
A number of projects have already been put forward by town deal boards that have been set up in Scarborough and Whitby.
A Scarborough Council document has given an overview of these projects.
In Scarborough, schemes earmarked if the £25m is approved include:
* £6m for a 16km Local Cycling And Walking Infrastructure Plan (LCWIP that would connect the town centre to Scarborough's colleges and the Cinder Track.
* £5m for Scarborough Harbour regeneration which would "create a public space which links to Scarborough's marine heritage, provides retail and workshop space for catering, food and creative industries and preserves the pier as a working harbour with a thriving fishing industry".
* £1.8m for interactive wildlife sculptures and hides.
* £1.4m to create a "FabLab+" in the town centre. FabLab+ is a skills and training centre that helps create new opportunities and skills in areas such as robotics, 3D modelling and printing and audio lab and sound engineering for local people.
* £7m to overhaul the "gateway to Scarborough" from the train station with a new "public realm" and commercial properties.
* Money would also be earmarked for projects at the Woodend creative space, a year-long cultural festival and improvements at Scarborough Cricket Ground.
In Whitby, plans already revealed include:
* £10m to build and set up the Whitby Maritime Academy. According to the bid documents the academy would be built on Endeavour Wharf. It adds: "The Academy would build on the Whitby fishery industry training school to providing training and certification to maritime and offshore and renewable energy sectors."
* £2.6m for carbon neutral "self-build" homes for local residents.
* £3m to expand Pannett Art Gallery and Whitby Museum. It would also create an art trail on the site.
* £1m to improve the Grade II listed Town Hall and Market Square
* £750,000 to create a "Whitby Innovation Hub".
* £2.3m to pedestrianise Whitby Swing Bridge.
Speaking when the initial funding was released Communities Secretary Robert Jenrick said: "This £80m funding for immediate investment is a real boost for our towns and will help them thrive with investment in transport, technology, skills and culture.
"It will give towns across the opportunity to drive economic growth and improve prospects for their communities, which will be vital as the country respond to the impact of the coronavirus pandemic.
"We are fully behind our high streets and will support local areas to build back better."