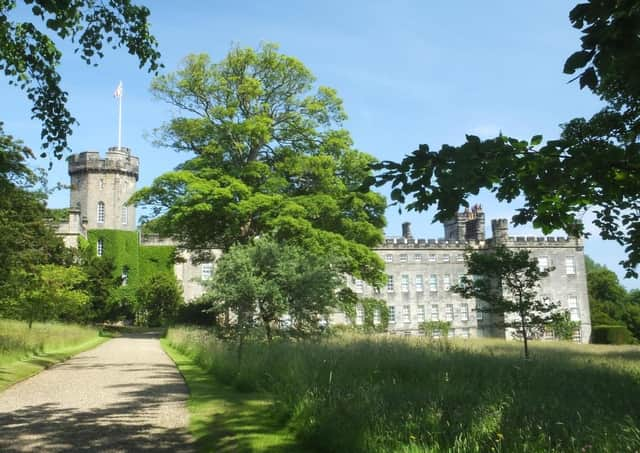 Mulgrave Castle
The estate wants to expand its tourism business operation at Lythe, where a caravan and camping site was first established in 1958.
In a planning application lodged with the North York Moors National Park Authority, the estate, which is owned by Constantine Edmund Walter Phipps, the fifth Marquess of Normanby, proposed to add ten caravan pitches and ten camping pitches to the 28 pitches and four camping pods at the site.
The documents state the proposals do not seek to alter the existing condition that the popular site off the High Street is closed for a month every year, a rule designed to prevent people living there.
Agents for the estate said extending camping opportunities in the park would increase its health benefits, which is among the leading ambitions among authority members.
However, the park authority's policy states plans to expand existing caravan, camping and chalet sites will be supported where the site is located within an established woodland, which "provides a setting for the development which will enable it to be accommodated within the wider landscape without harming the park's special qualities."
The estate's application states the site is already screened by mature trees, and under the proposed expansion there would be further screening and planting, with the site "barely be seen from the bridleway."