National recognition for Scarborough education business based at The Street
A Scarborough-based business founded by two entrepreneurial women is featured in this spring's Parliamentary Review, it has been revealed.
Monday, 30th March 2020, 2:53 pm
Updated
Monday, 30th March 2020, 2:55 pm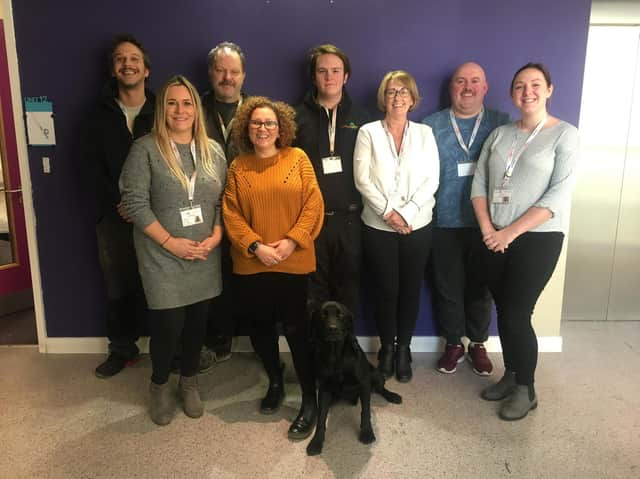 Staff at Futureworks NY
The Parliamentary Review, co-chaired by former ministers Lord Pickles and Lord Blunkett, has published its latest edition which features Futureworks NY, which is located in The Street, Scarborough.
Futureworks NY co-founders Michelle Padron-Kitching and Sarah Thornton said: "It really is a true honour to be included and we have now received the hard copy editions.
"The Review, which focuses on education services includes a three-page article about Futureworks NY and we're delighted with the finished publication, which is also available online."
The edition features commentary from the Prime Minister and senior politicians alongside business and thought leaders across both the private and public sector. The Review aims to share and promote best practice among executives and policymakers.
Success for businesses of any size does not always come easily, and this year's edition of the Parliamentary Review is indispensable for anyone who seeks to make a name for themselves in industry. It highlights significant developments and concerns for business leaders up and down the country.
The co-chairman of the Parliamentary Review, Lord Pickles, praised the Review as one of the most comprehensive yet.
He commented that as Britain undergoes changes, it is "essential that politicians have a firm understanding of the challenges with which British organisations must contend" and that the Review once again provides a perfect platform for this.
Writing inbthe Review, the Secretary of State for International Trade, Elizabeth Truss, said that "with the right policies in place, the UK can be the most competitive, free-thinking, prosperous nation on Earth."
Futureworks NY's article can be viewed here: