New £5m BeeArc project enjoys successful launch in Goathland, near Whitby
A unique community development project inspired by the honeybee has just been launched in Goathland Village Hall.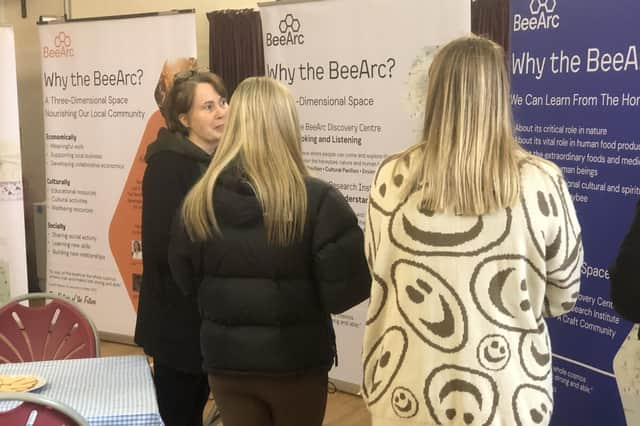 The £5m BeeArc project will explore how the project can support the communities - economically, environmentally and socially - at a time of accelerating change and instability.
The honeybee is facing a complex of critical challenges threatening its very existence.
Colony Collapse Disorder is where honeybees leave their hives full of food and brood and simply disappear. In 2014 40% of all the bees in the US disappeared.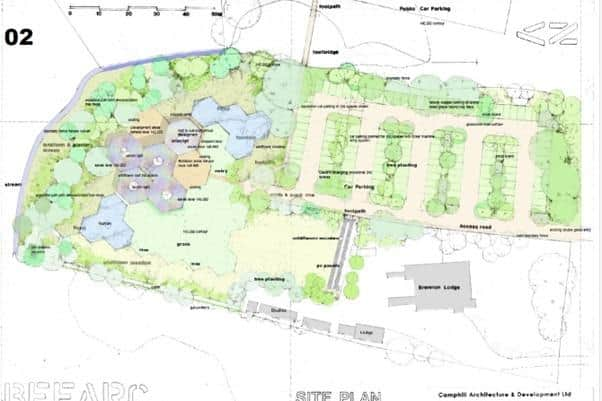 The problem is affecting honeybees locally.
Founder and project director James Fearnley said: "The honeybee is at the end of its tether.
"The complex mechanism which keeps this incredible superorganism ( a colony may contain up to 70,000 bees ) together is collapsing – imploding.
"The colonies are literally falling apart."
James has spent 30 years researching what he believes is a new generation of natural medicines from the honeybee.
He's built a global network of scientists researching these new medicines showing how they can help with many diseases and in particular with antibiotic resistance.
"At the BeeArc Trust we believe that human beings are also facing multiple challenges to their long-term health even survival - global conflict, economic uncertainty, mounting mental illness and loneliness and environmental meltdown," he said.
"Are human beings facing one stress factor too many like the honeybee?"
The project is creating a threefold plan which it believes can help us to better understand and face the complex challenges facing both honeybees and human beings.
The BeeArc Discovery Centre will take visitors on a journey through three pavilions illustrating the cultural, social, environmental, and economic meaning of the honeybee and the wider natural world as well as exploring how we as human beings are affected .
The BeeArc Research Institute is collaborating with local and international universities carrying out research into the challenges facing honeybees and human beings which it hopes can help create solutions as well as teaching others how best to understand the problems.
The BeeArc Craft Community will put the BeeArc's learning into practice.
The community will focus on re-learning the art of sustainability - growing food, learning to make things such as baskets, pots, tools, and clothes and exploring ways in which we can live in a more environmentally friendly and economic way together.
Mr Fearnley added: "We are an unusual community project which will combine an opportunity to inform and educate with actually doing something about the challenges we face.
"At our BeeArc information day, we were kept busy with visitors all day explaining what we want to do.
"Visitors were able to talk to the building's architect and to our consultants about how they saw the project.
"We are clearly doing something that is resonating with our community which is a great encouragement to us."
- It would put Goathland on the map again.
- This will be great for the community of Goathland giving mutual social benefits.
- Hope that it enthuses people to provide the right habitat for bees and insects.
- It will give another sense of purpose to the village and area helping to support the local infrastructure.
The BEEARC will be putting on further information days in the new year. Email [email protected] to be kept informed.