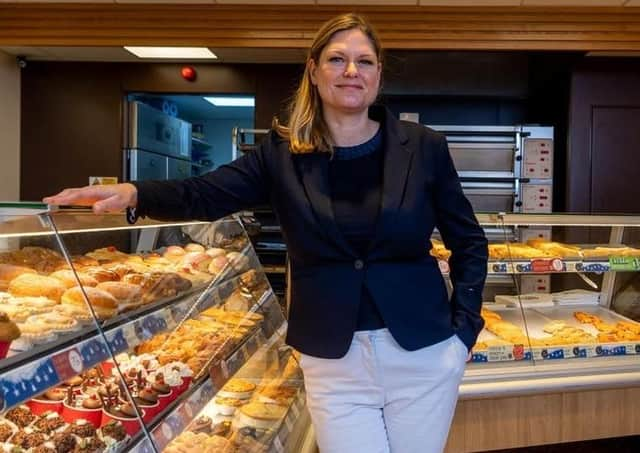 Cooplands CEO Belinda Youngs said the new system is a big step forward as the business grows.
The company has also implemented the system across its three bakeries in Scarborough, Durham, and Hull.
The first element of the Cybake rollout automated the replenishment of stock in each of its retail outlets.
It analyses Cooplands' sales and stock data to get the right goods on sale in the right outlets each day.
Using the software on tablets store staff also optimise sales and reduce waste.
Across the three bakeries, the cloud-based system now manages processes such as production sheets, picking notes, delivery notes, invoicing and management reports.
Cooplands makes sophisticated use of its three production facilities, with each bakery specialising in making certain products for the entire company, while other products are made at all three sites each day to guarantee freshness upon delivery.
Cooplands CEO Belinda Youngs said: "Cybake has been a great partner over the last year. This step is a big one for our business and the first of a number of technology-enabled solutions as the business grows with ambitious plans.
"There is still much we must do to use the full capability of Cybake over the coming year and we look forward to a long-term partnership."