Plans for new holiday park at Skipsea are approved
Plans for a new holiday park with 420 caravans, that could bring millions into the area, have been passed.
Thursday, 8th October 2020, 10:45 am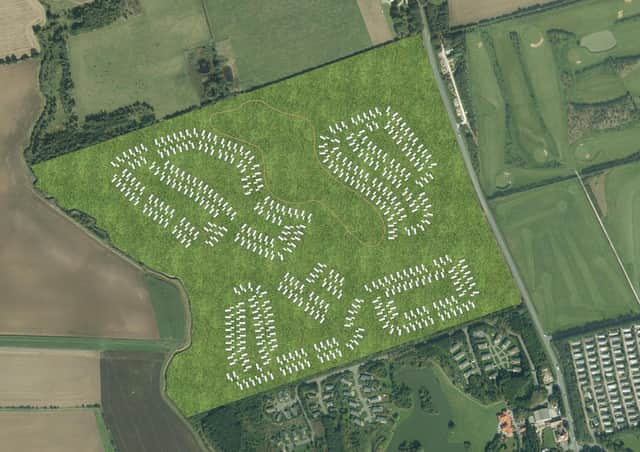 The new holiday park will be built off Hornsea Road in Skipsea. Image from ERYC Planning Portal
East Riding Council's Planning Committee approved the park, to be built off Hornsea Road in Skipsea, after hearing it could boost the village's tourism offering and create around 70 new jobs.
An agent for the applicant told the committee they had a "proven track record" of running award winning caravan parks in the area.
However, Neil Blenkhorn, a local farmer who spoke in objection to the plans, said the increase in traffic, pressure on local services and noise from the park outweighed any economic benefits.
The parish councils of Skipsea and neighbouring Bewholme also objected, claiming the park would draw thousands of holidaymakers into the area leaving local roads unable to cope.
Plans from MB Goodwin approved by the council include a new club house, swimming pool, bar, restaurant and lake for water sports and activities.
They also include 420 static caravans which the applicant said would be built by local manufacturers.
Councillors passed the plans on the condition a fence was put up on the border with Mr Blenkhorn's farm and that the applicant tells visitors to stick to main roads.
The agent said: "The applicant has a proven track record of running award winning caravan sites in the area.
"The park would bring an estimated £4.3m into the local area, create 71 direct jobs and a further 41 indirectly in other local services.
"These benefits must be given substantial weight, because the tourism sector needs support now more than ever."
Planning Committee member Cllr John Whittle said he questioned the economic benefits to the wider area given many holidaymakers would use the park's own facilities.
The councillor, whose North Holderness ward borders the Skipsea area, added it could see holidaymakers using small local roads as "rat runs" to avoid traffic.
Committee Chair, Cllr David Tucker, said the plans would meet a demand for tourism which drives the area's local economy.