Proposal for 22 homes on Belvedere to get the go-ahead after completion of Section 106 agreement
A proposal by Ashcourt Homes for 22 new homes on land north of the Park and Ride Cafe on Belvedere Parade in Bridlington has been deferred for the completion of a Section 106 Agreement.
Monday, 19th October 2020, 11:55 am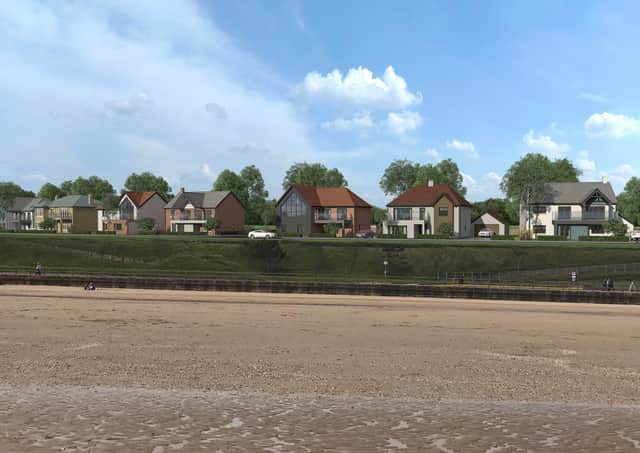 An artist's impression of the Ashcourt Homes development. (Please note that the material palette for the houses has not yet been finalised therefore materials shown may not be 100% accurate of the finished houses on the development)
The Section 106 Agreement will secure:
○ On-site affordable housing of four units.
○ A commuted sum of £19,480 for affordable housing.
○ A commuted sum for off-site open space contributions of £80,384 and a 10-year maintenance fee of £28,514.
The director of planning and economic regeneration has been authorised to approve the application subject to the agreement.
The development site is elevated with views of South Beach and the open vista of the North Sea. A design and access statement for the development said: "Great consideration has been given to the dwellings across the rear of the development."
Peter Colebrook, land and developments director at Ashcourt Homes, said: "Ashcourt is very excited to be offering this high quality housing development of executive homes directly overlooking the bay at Bridlington and the golf course and we are delighted by the high level of interest already generated."