£5m BEEARC project set to launch in Goathland, near Whitby
The BEEARC, a £5m project inspired by the honeybee, is being launched in Goathland Village Hall on Wednesday October 25.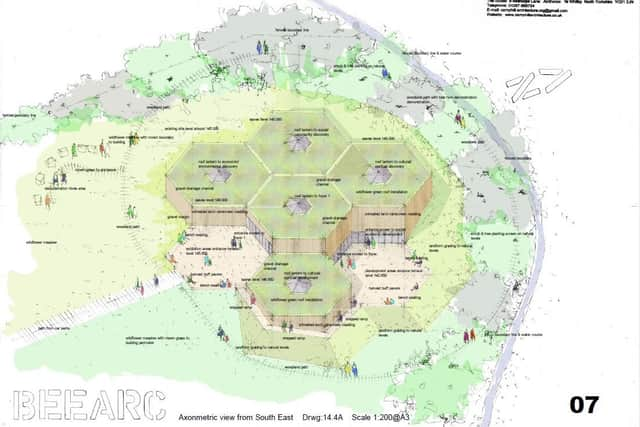 Project Director James Fearnley told us that the idea had emerged out of 30 years of research into the medicines from the beehive.
"The more I came to understand the extra ordinary meaning and purpose of the honeybee," he said, "the more I started to think that the model of the honeybee could help us human beings too."
The project which includes a Discovery Centre, A Research Institute and a Craft Community will explore the social, economic and cultural meaning and purpose of the honey bee as well as focussing on how human beings can adapt and live more sustainably through the difficult social and economic times we live in.
An information day on Wednesday October 25 is at Goathland Village Hall, open between 12.30pm and 7pm if you want to look round.