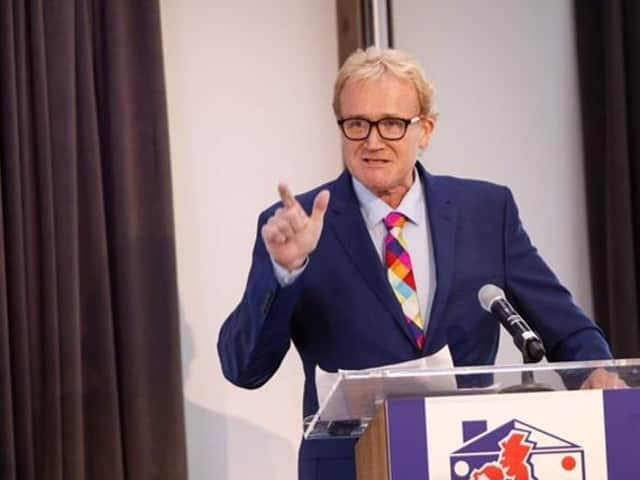 Mike Padgham
Mike Padgham told a business breakfast in Scarborough that a lack of care for older and vulnerable adults was bound to have an impact on businesses.
Mr Padgham, who runs Saint Cecilia's Care Group in Scarborough and is chair of the Independent Care Group (ICG), said 1.5m people were already living without the care they need because of excessive funding cuts.
More and more people were having to give up work to care for relatives.
He told the meeting at CU Scarborough: "The reality is we don't have enough people to provide care.
"There are 120,000 job vacancies in social care, that's an 8% vacancy rate and a turnover of 30% a year.
"Some 6.5m people are unpaid carers in the UK – 1 in 8.
"Around 600 people a day leave a job to provide care for a loved one.
"Unless we properly fund social care so that we have adequate and viable provision, more and more people will have to leave work to become carers.
"And that is bound to have an impact on the number of people available to work.
"You, as business owners, might not be able to fill staff vacancies, because there is a shortage of care.
"Staff may leave because they have to care for their parents.
"Staff may need time off to provide care.
"Care isn't someone else's problem, it is everyone's."
Mr Padgham, who brought a cardboard cut-out of Prime Minister Boris Johnson on to the stage for the presentation, added: "Some £8bn has been cut from council adult social care
budgets since 2010. It is estimated that social care is facing a funding gap of £4.4bn by 2023-24.