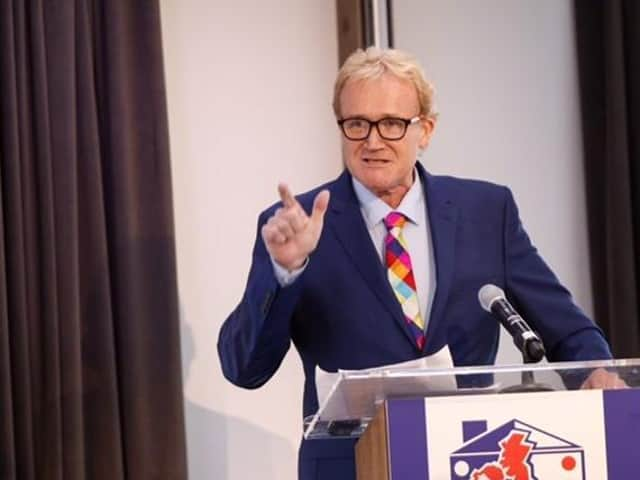 Mike Padgham
Saint Cecilia's Care Group has been shortlisted in 10 categories for the Great Yorkshire and Humberside Care Awards to be presented at York Railway Museum on Friday evening.
Saint Cecilia's is in the running for the Care Employer Award and other members of staff have been shortlisted for individual awards.
Managing Director Mike Padgham said: "We are absolutely thrilled to have been shortlisted for awards this year and it is a testament to all the hard work our staff have put in that they are being recognised in this way.
"Whether ultimately Saint Cecilia's takes home any awards or not, our staff are all winners in our eyes and we are very proud of them all, including all those others who were nominated too.
"We look forward to the celebration evening and wish the best of luck to all our staff and to everyone else shortlisted for awards at York on Friday."
Those shortlisted are: Saint Cecilia's Nursing Home: Isabel Santos (The Good Nurse Award); Tanya Wormald (Frontline Leaders Award); Laura Fielding (Care Home Chef/Cook Award); Donna Henderson (Care Home Registered Manager Award).
Saint Cecilia's Care Home: Lorricia Miller (Dementia Carer Award); Rose Boughton (Palliative Care End of Life Award); Karen Howden (Ancillary Worker Award).
Normanby House: Trudi Hewitt (Care Home Activity Organiser); Louise Woolgrove (The Care Home Worker Award).
The company was also recently shortlisted for the Care Group of the Year Award at the Caring UK Awards.