Scarborough News Business Awards announce special guest judges for Diversity and Inclusion category
The Scarborough News is delighted to welcome the trustees of Scarborough Pride as special guest judges for this year's brand new Diversity and Inclusion Category.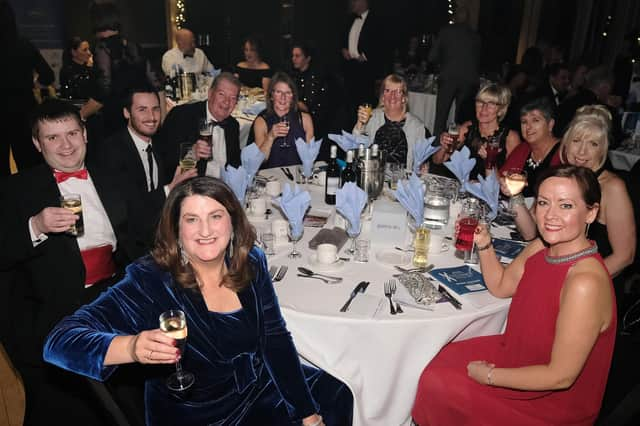 The Diversity & Inclusion Award celebrates organisations that have diversity and inclusion at the heart of their business.
Entrants are expected to show how their company embraces the benefits of a truly diverse workforce, describe their strategy to offer opportunities for employees with different backgrounds and abilities to thrive and be engaged in the organisation and demonstrate the impact of, and positive outcomes from, embracing diversity and inclusion, in relation to the success of the company.
Scarborough Pride is made up entirely of local volunteers, overseen by a voluntary board of trustees.
The trustee board, made up of a range of different individuals oversees the committee's work and ensures their work is inline with budgets and governance.
Scarborough pride trustee George Wakely said: "The trustee board is thrilled to be guest judges for this year's Scarborough Business Awards and look forward to celebrating the achievements of companies that have championed in Diversity."
We are inviting entries from companies – large and small – in every sector trading anywhere within the Scarborough, Whitby, Filey, Ryedale and Bridlington/East Yorkshire areas.
It's a great platform to highlight your people and your business at what has become the best night on the Scarborough awards calendar!
Whether your business has two or 200 staff there is an award for you, and the categories cover both firms and individuals.
Alongside our regular categories which include Best Retail, Leisure or Hospitality Business of the Year, The Sustainability Award, Apprentice/Trainee of the Year, Technology & Digital Award, Employee Health & Wellbeing Award, Best Business Transformation, Best Independent Business, Tourism Award, Best SME Company, Business Leader/Entrepreneur of the Year, Best Large Company, Employer of the Year and the Outstanding Contribution to Business Award, this year we will be launching two brand new categories, the Diversity and Inclusion Award and Rural Business of the Year.
The black tie awards ceremony and gala dinner will take place on Thursday November 30 at The Scarborough Spa, a glittering evening that celebrates all that is good about our area's business community.
Our sponsors include Wasley Chapman & Co Chartered Accountants & Business Advisors, Greatest Hits Radio Yorkshire Coast, Chris McMahon, Yorkshire Cancer Research (Charity Partner), The Farrier, Castle Employment, Made Smarter and Scarborough Spa (Drink Sponsor).
The closing date of October 13 is fast approaching, so enter now to prove you're the very best in business.