Scarborough Specsavers celebrates in-store progression for multiple staff members
Five team members at Specsavers Scarborough branch have been celebrated for their career achievements.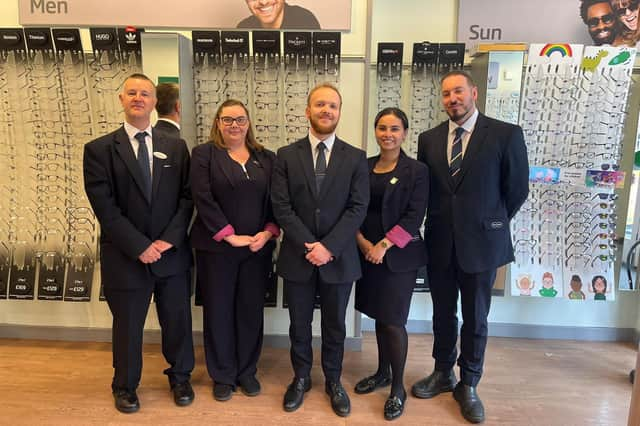 Anjal Jimon, 23, has just recently become a fully qualified optician, and started at Specsavers, Scarborough 18 months ago whilst studying for her qualification.
"I applied for my role at Specsavers in 2021 and didn't know what to expect, but I was so excited to learn and kickstart my career in optometry.
"Being a pre-registration optician at Scarborough has been an eye-opening experience as I have learnt and developed so much since I started," said Anjal.
"It was a challenging time due to being assessed and examined while working full-time and getting used to the technology and the processes in store.
"However, it has been extremely rewarding, knowing that I am making a difference to people's lives by helping them to see better.
"I cannot thank my lovely team at Scarborough enough, they've been so supportive and uplifting during this whole journey."
As well as Anjal's brilliant achievements, Scarborough Specsavers has also had some other exciting news regarding team members in the hearing and eyecare departments.
Samantha Town, 44, and Ben Hoggard, 34, have both recently qualified within the audiology department – Samantha, as a hearing care assistant, and Ben as a hearing aid dispenser.
Richard Bush, 30, is in his first year of three to become a dispensing optician and Stephanie Machin, 37, is in her second year – both currently working as optical assistants.
Peter Rooke, store director, said: "Our store team is incredibly proud of all the brilliant achievements at Scarborough and the career opportunities this affords those individuals.
"All of these are perfect examples of how hard work can pay off and a career in optics or audiology can be a rewarding option for anyone.
"We see potential in so many enthusiastic people throughout our local community and aim to support them with training and helping them to find an area of optical or audiology that suits their interest."
Specsavers Scarborough has also recently welcomed extensively experienced professionals to their team, full-time contact lens optician, Richard Williams, and a full-time dispensing optician, Paolo Notarianni, who between them, have over 50 years of experience in the industry.