Scarborough's Proudfoot store helps football teams kick off new season in style
Scarborough's Proudfoot supermarket has helped kick off the new season in style with donations to help Scarborough Ladies FC and West Pier Juniors.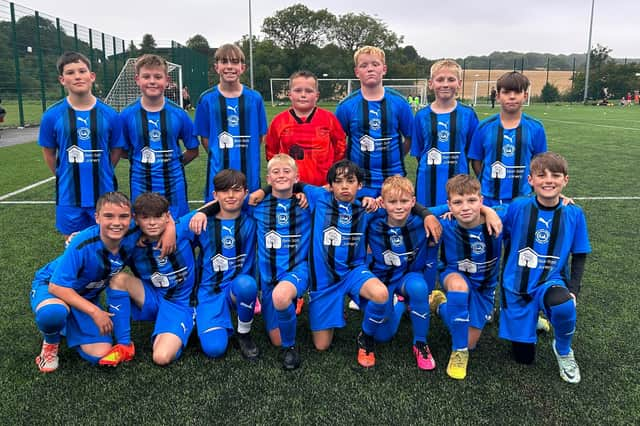 Mars Galaxy Ripple and Proudfoot's Making A Difference Locally Charity recently collaborated to be stronger together, to help fund donations to support young adults and their wellbeing to help them thrive.
Scarborough Ladies FC received a charitable donation of £1,000 from Proudfoot supermarkets, through this collaboration, to help fund ongoing costs.
Owen Willis, said on behalf of Scarborough Ladies FC: "Scarborough Ladies are the area's largest female only football club, and have grown exponentially over recent years.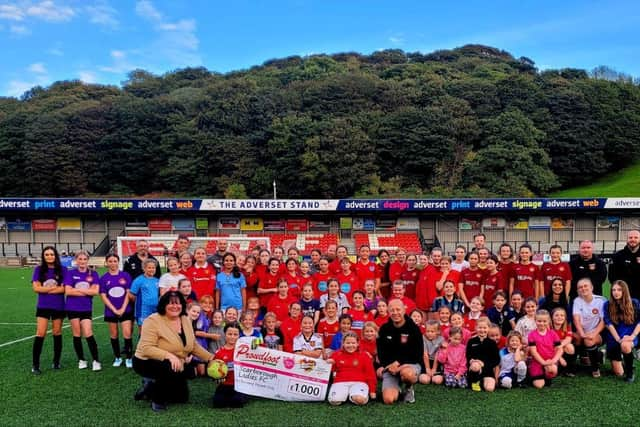 "We offer sporting and fitness opportunity to almost 200 girls from across the region ranging from five to 18.
"Our oldest girls are all now playing 11 a side football and, having outgrown the number of available pitches at our Sherburn home, it has become necessary to source alternative facilities around Scarborough.
"Over the next two seasons, we expect the cost of these facilities to be almost £1,200 per team more than our originally budgeted expenditure.
"This generous donation will enable the club to continue offering quality, safe and accessible sporting opportunity for our 16-18 year olds and allow our players to continue their development."
Valerie Aston, director at the Proudfoot Group, added: "Working with Mars Galaxy Ripple, these additional funds were made available to continue valued support of grass roots clubs such as Scarborough Ladies FC, to continue the work they do to promote and train young women in the sport of football.
"We would like to thank Mars Galaxy Ripple for their offer of additional funding and our customers for their continued support, through the in-store collecting tins and purchases of Co-op products in our stores."
One of Scarborough's grassroots junior football clubs, West Pier Juniors, received a charitable donation of £500 from Proudfoot supermarkets to help fund coach training to FA standards, and to help buy new balls, bibs and cones for the club.
West Pier Juniors provide football training to around 100 children in the Scarborough area.
Alec Coulson, coach, West Pier Juniors, said on behalf of himself and fellow coach Ben Salt: "This donation really is appreciated by everyone at West Pier Juniors.
"It will go a long way to helping coaches get qualifications and buy vital equipment."