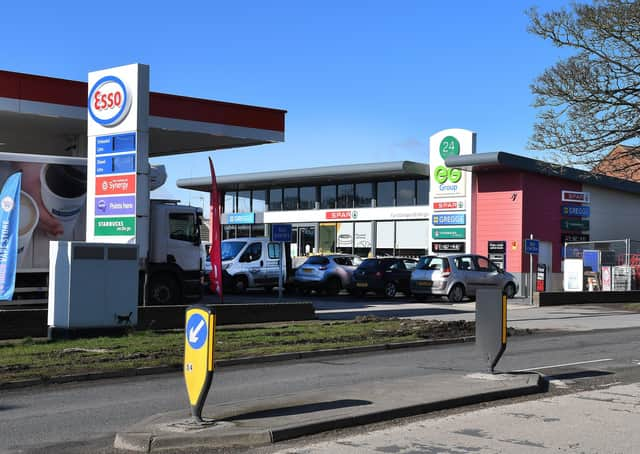 The newly rebuilt and refurbished Esso Garage on Scarborough Road, Bridlington.
The roadside services on Scarborough Road now includes a new Esso petrol filling station, Spar shop and a Greggs bakery.
The Esso closed in September last year so that a £3.5million refurbishment and upgrade could take place.
The investment by Euro Garages comes as part of a national updating program.
Euro Garages group planning director Tom Jeremiah said: "We are really pleased to have recently opened this site with our new and improved services.
"The redevelopment of this site is part of our commitment to refresh some of our existing facilities which serve road users as well as local residents and businesses.
"This development was one of the 42 that received planning permission in 2019 and we are pleased to have delivered this quickly to ensure minimal disruption to customers as well as our neighbours."
There are now 16 people employed at the site.
There are not currently any electric charging points for vehicles, as Euro Garages says it is focusing on having these on trunk road and motorway services.
The firm does also say it will be reviewing this on a regular basis to ensure it meets the requirements of its customers.