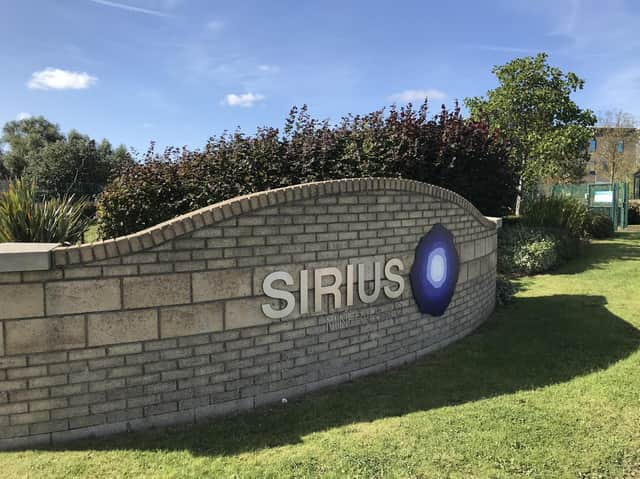 The Sirius Minerals headquarters in Scarborough. Picture: JPI Media
Sirius Minerals, whose headquarters are based in Scarborough and who were building the £4billion Woodsmith mine at Sneaton near Whitby, has been sold for £405m and shareholders will now receive 5.5p per share from Anglo American.
However, as many of the 85,000 individual retail shareholders bought shares at considerably higher prices (shares peaked at 46p in 2016) they will likely have lost money.
Sirius have now released details of when people can expect to receive their payout.
Anglo American's offer is still subject to approval by the competition authorities and Sirius have confirmed a court meeting for this will take place on March 13.
That will also be the last day for share transactions via London's CREST system.
Sirius' shares will be formally delisted from the London Stock Exchange on March 16 and cheques are expected to be sent out to shareholders by no later than March 30.
Following Tuesday's meeting Sirius' chairman Russell Scrimshaw said: "The positive outcome from today's meeting secures a return for shareholders, and provides greater certainty in terms of safeguarding the project, protecting the jobs of our employees, and allowing the community, region and the UK to continue to benefit from the project."
Anglo American's takeover means the mining project will now likely continue, with Sirius Minerals saying Anglo will need to spend $3.1bn to get the mine up and running within two years.
Sirius Minerals first unveiled its plans for a polyhalite (a mineral that can be used as fertiliser) mine in North Yorkshire in 2011, gained planning permission in 2015 and began construction in 2017.
The firm began to experience issues in 2018 as costs of the project grew and the firm had to find new supporters, despite a $250m investment from Australia's richest woman, Gina Rinehart.
In 2019, American bank JP Morgan agreed to provide a $2.5billion credit facility on the condition that Sirius raised a further $500m through a bond.
The bond was suspended in September 2019 and new plans to raise $600m also failed.
Anglo American made a surprise bid for the company in January of this year.