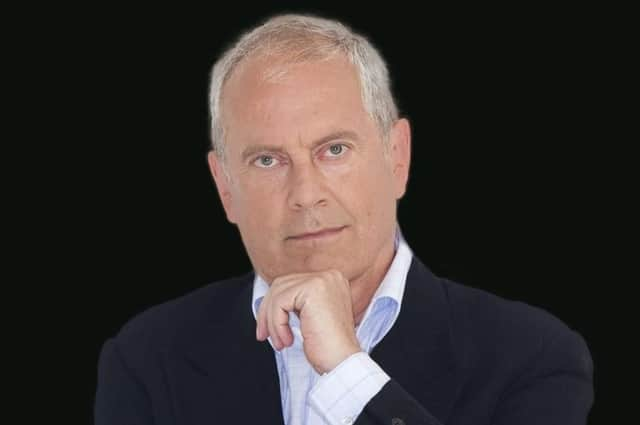 Gyles Brandreth returns to host The Business Day on Friday, June 10.
The Business Day, held at Bridlington Spa on Friday, June 10, showcases business in the Humber region at its best, with 700 business leaders coming all under one roof, to inspire and innovate.
The headline speaker this year is Jo Malone CBE, Founder and Creative Director of Jo Loves.
Jo has been described as an 'English scent maverick' and the woman responsible for creating some of the world's most loved fragrances.
Other speakers confirmed include economist Noreena Hertz who was named by The Observer as "one of the world's leading thinkers" and by Vogue as "one of the world's most inspiring women".
Joining the line-up is Sir John Jones one of the most entertaining, inspiring and sought-after speakers on the global educational stage and impressionist Darren Farley now firmly established as the number one football impressionist in the UK.
The Business Day is organised by Stephen Parnaby OBE, as event director and produced in conjunction with Bridlington Spa.
The event is supported by For Entrepreneurs Only and sponsored by over 25 organisations and businesses.
Mr Parnaby said: "The Business Day is the premier business event in the region, I am delighted that we are able to return once again, live to Bridlington Spa.
"We have a fantastic inspirational line up of speakers, fabulous break-out sessions, exciting sponsor stands, superb networking opportunities and a great day planned."
Mr Brandreth added: "I am delighted to host The Business Day once again and whilst hosting a successful virtual event last year, I am very much looking forward to returning to the Yorkshire coast in June. I am always impressed by the calibre of speakers the event attracts and the overwhelming support from the business community in the area."
Tickets for The Business Day are on sale via the Bridlington Spa box office 01262 678258 and via bridspa.com