Whitby driving instructors team up to raise cash for new defibrillator at business centre
A new defibrillator has been installed at Whitby's St Hilda's Business Centre thanks to the efforts of a group of driving instructors in the town.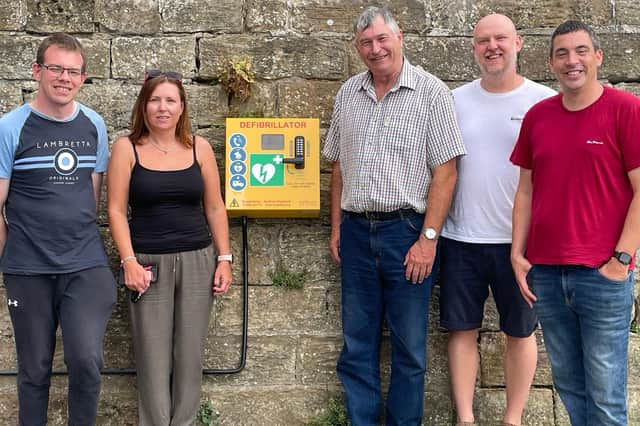 The Whitby Driving Instructor Association only started out at the beginning of this year, and already the instructors have been busy, discussing everything industry-related at their monthly meetings as well as raising money for local charities.
Instructor Robert Anscombe said: "At one of our meetings, we discussed possibly raising some money to have a defibrillator installed at the St Hilda's Business Centre, our local driving test centre.
"If we had some money left over then we also decided to donate it to a local charity, Pumpkin Parent Packs.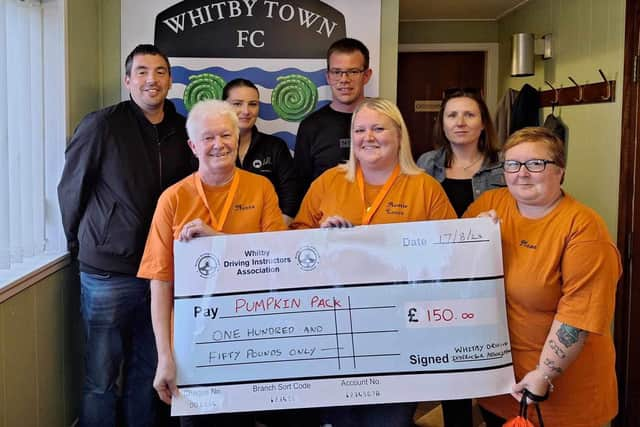 "With the defibrillator costing £1,500, we knew we had a lot of hard work ahead of us.
"We decided to have a stall at the Whitby Town Football Club Gala Day, then we set out contacting businesses and we weren't disappointed, they donated more than we could have ever imagined, with more than 70 prizes donated.
"We then sold raffle tickets and did various other games to raise money including 'guess the amount of sweets in a jar' that was kindly donated by Sandgate Sweetshop, Guess the Bears name and football cards.
"A few of us even did a bag pack at the Co-op which raised a lot of money from generous customers."
Wilf Noble Building Supplies agreed to be a main sponsor for the cause and after the gala day event, at the instructors' next meeting, they counted up the money and "were ecstatic" to find that they could get the defibrillator installed and had some left over to make a donation for Pumpkin Parent Packs.
"We got the defibrillator through the help of the Whitby Defibrillator Project and they have been excellent with their support with the sourcing a defibrillator and talking me through what I need to do with the general running of the device," said Robert.
"The device has been installed at the St Hilda's Business Centre and we would like to thank them for their support too and kindly offered to have it installed to their electricity at no cost to ourselves.
"We would also like to thank, Ethan at Hume Electrical Services (Whitby) who volunteered to install the device free of charge."